The Pentagon recently announced that Raytheon will receive a $700 million contract to prep the Cheyenne Mountain base in Colorado for the return of US Aerospace Command, built in the 1960s to respond to a Soviet nuclear strike; this new plan is to help counter a possible EMP attack by a rogue nation. This explicit acknowledgement of the EMP threat is a most welcome development. Hopefully, the U.S. "powers that be" will also take complementary steps to assure the survival of the American people in case of such an attack—and here are some hopeful signs this may be possible.
South Carolina National Security Action Summit – 2015: Panel on Threats to America's Electric Power Grid and Critical Infrastructure
South Carolina Tea Party Convention – EMP Response Panel
Join The Fight
"High Frontier is a 501c(3) nonprofit organization. Your gifts are tax deductable."
Click the icon below to sign up for High Frontier's weekly e-newsletter. Keep informed, join the fight, and help us get the message to America's grass roots! Defend America Now!

Click Dropdown for Categories
ISIS on the border: a clear and present threat to the US electric grid
IWG Capitol Hill Conference on Aegis Sea-based Missile Defense: Present Status and Future Requirements, June 26, 2014
Amb. Cooper speaks on EMP at SC Tea Party Patriots Convention
The Day The Lights Went Out – Video Courtesy of New York Times
Expert Panel on EMP Threat: New EMP Coalition!
Gingrich endorses SHIELD Act, praises Maine EMP legislation
Jim Woolsey: Electromagnetic Pulse (EMP) is existential threat to America
President Reagan announces SDI on March 23, 1983
Remember March 23, 1983 when President Reagan launched SDI, the Strategic Defense Initiative—watch an excerpt.
Click Here to watch Speech.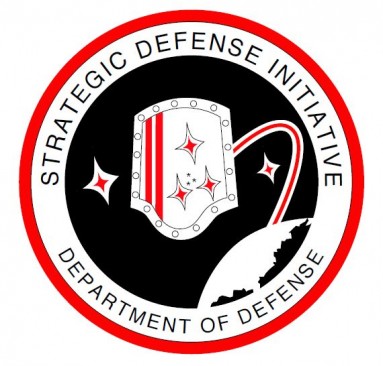 President Reagan on 10 Year Anniversary of High Frontier
High Frontier was there before SDI began! Listen to President Reagan's best wishes to on High Frontier's Founder, Lt. Gen. Daniel O. Graham on our 10th anniversary.
Click here to listen to phone call.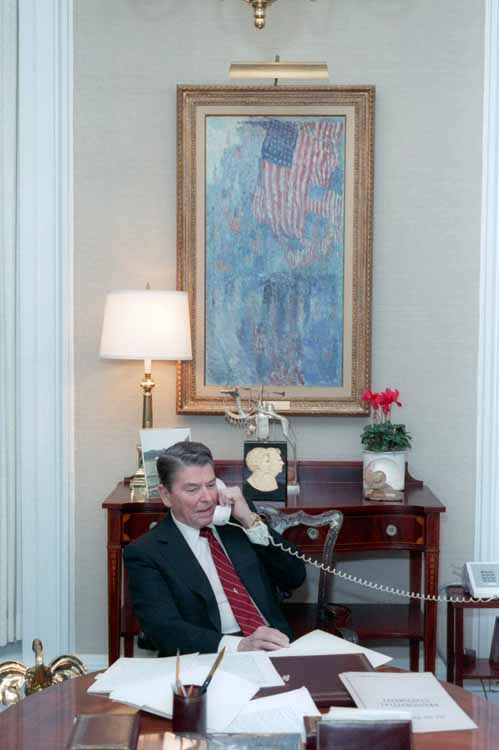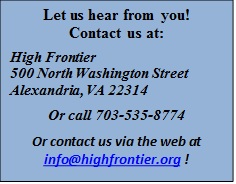 Connect with High Frontier
Subscribe to our e-mail newsletter to receive updates.