Sorry, no posts matched your criteria.
Join The Fight
"High Frontier is a 501c(3) nonprofit organization. Your gifts are tax deductable."
Click the icon below to sign up for High Frontier's weekly e-newsletter. Keep informed, join the fight, and help us get the message to America's grass roots! Defend America Now!

The Day The Lights Went Out – Video Courtesy of New York Times
Amb. Cooper speaks on EMP at SC Tea Party Patriots Convention
Expert Panel on EMP Threat: New EMP Coalition!
Gingrich endorses SHIELD Act, praises Maine EMP legislation
Jim Woolsey: Electromagnetic Pulse (EMP) is existential threat to America
President Reagan announces SDI on March 23, 1983
Remember March 23, 1983 when President Reagan launched SDI, the Strategic Defense Initiative—watch an excerpt.
Click Here to watch Speech.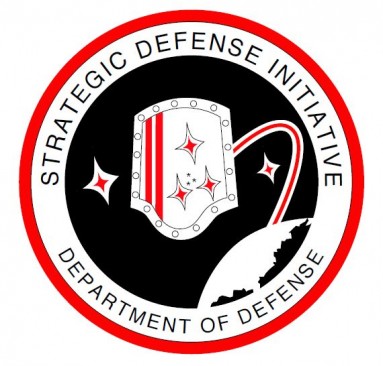 President Reagan on 10 Year Anniversary of High Frontier
High Frontier was there before SDI began! Listen to President Reagan's best wishes to on High Frontier's Founder, Lt. Gen. Daniel O. Graham on our 10th anniversary.
Click here to listen to phone call.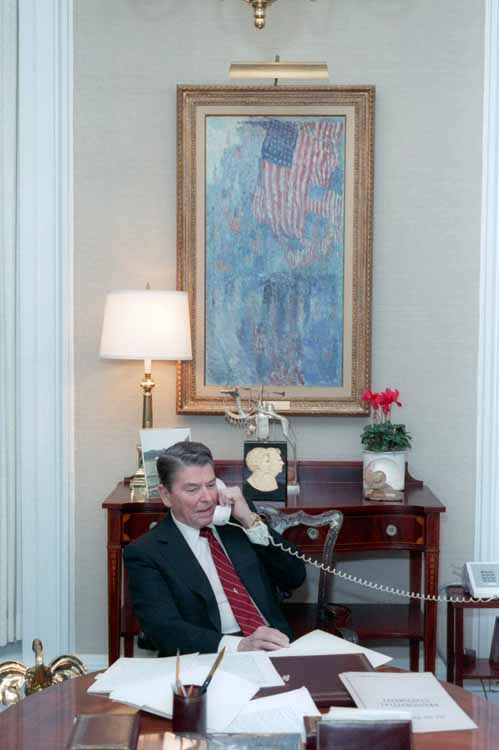 Issues
Key Reports
Key Partners
Key Policy Briefs
We will be adding key policy briefs as we progress.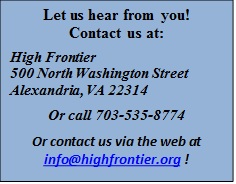 Connect with High Frontier
Subscribe to our e-mail newsletter to receive updates.