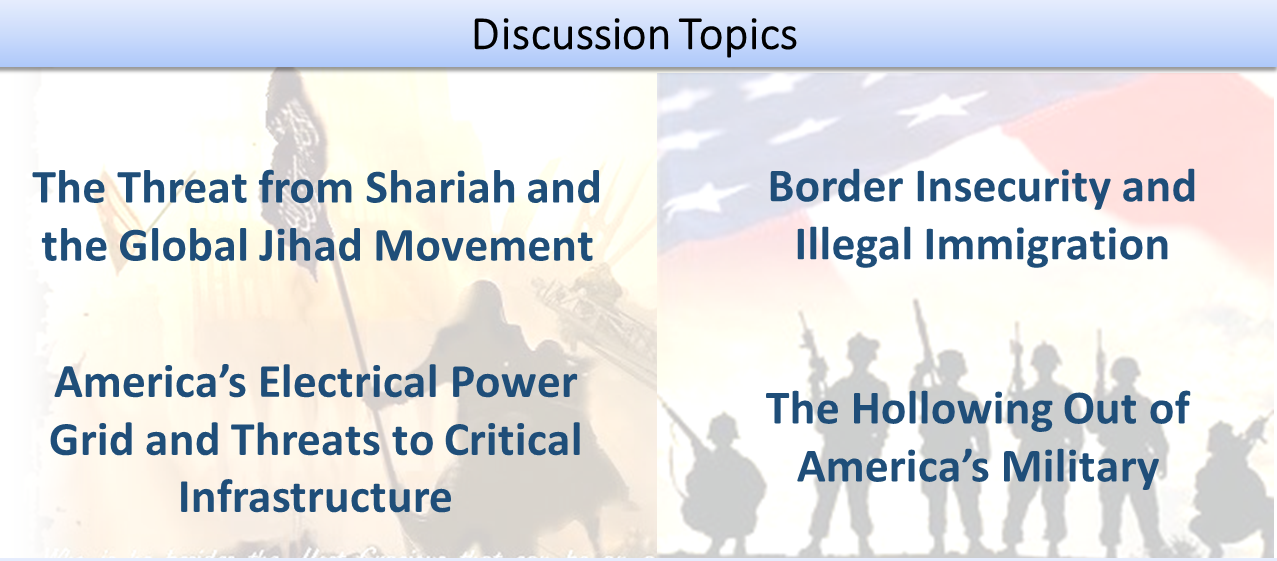 Join policy makers, legislators, law enforcement leaders, and concerned citizen activists for a day of penetrating analysis of national security matters that will help shape the future of SC and our nation as a whole.

Lunch is Provided!
Featured Speakers Include:
To follow are the list of confirmed panelists and speakers:
(There are still numerous panelists and speakers who haven't R.S.V.P.'d yet.  We will update this page as new speakers and panelists are added.)

Dr. George H. Baker – Dr. Baker is CEO of Baycor, LLC – a consulting company primarily devoted to preparedness for and protection against major electromagnetic threats to critical infrastructure including nuclear EMP, solar storms, and RF weapons.  While serving as a Director of the Foundation for Resilient Societies, Dr. Baker is a Professor Emeritus at James Madison University, where he directed the JMU Institute for Infrastructure and Information Assurance.  Previously Dr. Baker led the Defense Nuclear Agency's EMP program, directed the Defense Threat Reduction Agency's assessment arm, and served as a member of the Congressional EMP Commission Staff.  He continues to advise the Defense Department on hardening systems to survive EMP effects.  He holds an M.S. in Physics from University of Virginia, and a Ph.D in Engineering Physics from the U.S. Air Force Institute of Technology.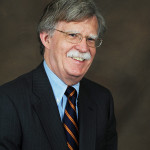 Ambassador John R. Bolton – John R. Bolton is Chairman of the Gatestone Institute. Before serving as the United States Permanent Representative to the United Nations (2005-2006), Ambassador Bolton was Undersecretary of State for Arms Control and International Security (2001-2005). Bolton also served in the administrations of President Ronald Reagan and President George H. W. Bush. His many accomplishments include the rescission of the UN's 1975 "Zionism is racism" resolution, U.S. renunciation of the International Criminal Court and the establishment of the Proliferation Security Initiative. Ambassador Bolton is a Senior Fellow with the American Enterprise Institute and a Fox News contributor.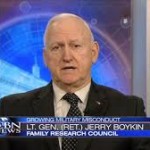 LTG (Ret). William G. "Jerry" Boykin – LTG (Ret) William G. "Jerry" Boykin was one of the original members of the US Army's Delta Force.  He was privileged to ultimately command these elite warriors in combat operations.  Later, Jerry Boykin commanded the Army's Green Berets as well as the Special Warfare Center and School.  In his thirty-six years in the army, LTG Boykin also served a tour with the CIA. He has participated in clandestine operations around the world and served his last four years in the Army as the Deputy Under Secretary of Defense for Intelligence.  Today he is an ordained minister with a passion for spreading the Gospel of Jesus Christ and encouraging Christians to become Warriors in God's Kingdom.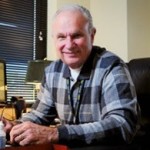 David Bores – David Bores served for 23 years in the United States Army in the Military Police Corps and retired in 1991 in the grade of Lieutenant Colonel. David served as Chief of Police for the City of Woodstock from January, 2009 to December, 2011 and previously as a senior officer and member of the command staff of the Cherokee County Sheriff's Office from 1993 to 2009 where he held the rank of major.  Since retiring he has been diligently educating American's in multiple venues about the threat of Islamic Law to our Constitutional Republic.  He teaches an outstanding two day course several times a year at the Georgia Police Academy.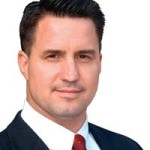 Bill Connor was commissioned an Infantry Officer in the United States Army, serving over a decade on active duty and still serves in the reserves.  Bill deployed to the Persian Gulf region twice in the early 1990s, serving from 1996-1997 on peacekeeping duties between Egypt and Israel in the Sinai.  He commanded both light Infantry and Ranger companies before being selected as the Aide-de-Camp to the Commanding General of Fort Benning and Chief of US Army Infantry. Bill graduated the Command and General Staff Officer Course and earned his Juris Doctor from University of South Carolina School of Law. Following law school, Bill volunteered for deployment to Afghanistan where he became the Senior US military Adviser to Helmand Province and was promoted to Lt. Colonel and upon return published a book about his accounts of service with Prince Harry. Bill is well known throughout the state of South Carolina. In 2010, Bill ran for Lt. Governor of South Carolina, and in 2014 ran for U.S. Senate. Bill is co-owner of Horger and Connor law firm.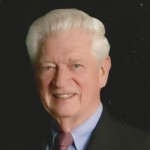 Ambassador Henry (Hank) F. Cooper – Henry Cooper is Chairman of High Frontier focused on defending America against missile attack—including EMP effects, a Director of the Foundation for Resilient Societies and Chairman Emeritus of Applied Research Associates. He was Director of the Strategic Defense Initiative (SDI) during the George H.W. Bush administration and President Reagan's Chief Negotiator at the Geneva Defense and Space Talks with the Soviet Union. He previously supported U.S. negotiations with the Soviet Union, led development of U.S. space arms control policy and oversaw the Reagan modernization program for USAF strategic and space systems. Ambassador Cooper holds a Ph.D. from New York University and BS and MS degrees from Clemson University, all in Mechanical Engineering.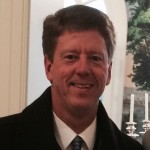 Scott Cooper – Scott serves as the Executive Director of High Frontier. Scott was in the travel industry on 9/11/01, thus experienced first-hand the impact radical Islam has had on our country.  From 2006 – 2010, Scott's experience in the banking industry, he witnessed heavy middle-eastern influence into our banking system. These two experiences caused him to begin studying the infiltration of the Muslim Brotherhood into our republic.  Scott currently is co-owner of Cooper Family Farms, and during the Power Grid panel, will discuss the importance of building both economic and food security resiliency at the local level through supporting local agriculture.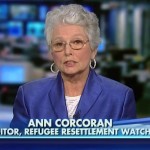 Ann Corcoran was educated at Rutgers and Yale Universities and is a conservative grassroots activist who was busy raising children and rescuing senior horses on her farm in Western Maryland in 2007, when she learned that the Virginia Council of Churches had been quietly dropping off Muslim refugees from Russia (among others) in Hagerstown, the county seat of Washington County, Maryland. To help keep track of what she learned and to help others around the country with the same concerns, she began writing the Refugee Resettlement Watch blog, which has now become the go-to place on the internet for anyone wishing to understand the UN-federal government initiative to "change" cities large and small across 49 states. This is a legal immigration program that is in desperate need of reform.  Mrs. Corcoran also reports on refugee and asylum seeker problems world-wide with a special concern for what is happening to Europe as migrants from the Middle East and Africa flood European countries. Soon to be released by the Center for Security Policy: 'FEDERAL IMMIGRATION POLICY, REFUGEE RESETTLEMENT AND THE HIJRA TO AMERICA.'  By Ann Corcoran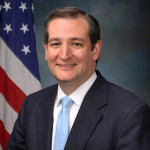 Senator Ted Cruz – Senator Cruz was elected the 34th U.S. Senator from Texas in 2012.  He served as Solicitor General of Texas from 2003 to May 2008. Between 1999 and 2003, Cruz served as the director of the Office of Policy Planning at the Federal Trade Commission, an Associate Deputy Attorney General at the United States Department of Justice, and as Domestic Policy Advisor to U.S. President George W. Bush on the 2000 Bush-Cheney campaign. Cruz was also an Adjunct Professor of Law at the University of Texas School of Law in Austin, where he taught U.S. Supreme Court litigation, from 2004 to 2009.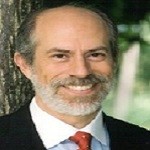 Frank Gaffney – Frank Gaffney is the Founder and President of the Center for Security Policy (CSP). He is the host of Secure Freedom Radio, a nationally-syndicated radio program heard weeknights throughout the country. He is the publisher and associate author of Shariah: The Threat to America, (linked) a book prepared by 19 national security experts on the threat we face.  He is the producer of the 10 part online course, The Muslim Brotherhood in America.  Prior to starting CSP, in 1987, Mr. Gaffney was nominated by President Reagan to become the Assistant Secretary of Defense for International Security Policy, the senior position in the Defense Department with responsibility for policies involving nuclear forces, arms control and U.S. European defense relations.  From August 1983 – November 1987, Mr Gaffney was the Deputy Assistant Secretary of Defense for Nuclear Forces and Arms Control Policy under Assistant Secretary Richard Perle.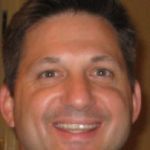 John Guandolo – Former FBI Special Agent and counterterrorism expert, John Guandolo is the Founder of Understanding the Threat, an organization dedicated to providing threat-focused strategic and operational consultation, education and training for federal, state and local leadership and agencies.  Mr. Guandolo is a 1989 graduate of the U.S. Naval Academy and took a commission as an officer in the United States Marine Corps.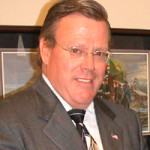 Peter Huessy  is the former National Defense University Foundation senior defense consultant, is President of GeoStrategic Analysis, Fellow at the American Foreign Policey Council, Consultant at the Mitchell Institute of the Air Force Association and Fellow, the Institute for Korean-American Studies. He is an expert on defense and national security issues and related congressional activities including budget and policy development. Since 1983, he has hosted over 1750 Congressional breakfast, lunch and dinner seminars on Capitol Hill dealing with these issues, involving top USG officials, members of congress and private sector experts.  A graduate of Columbia University and  Beloit College—with study abroad, he also served on several congressional staffs and in the Executive branch.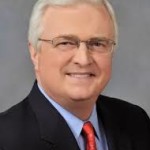 Van Hipp Jr.  From 1986 – 1989 Van Hipp served as the Chairman of the South Carolina Republican Party.  In 1990 he was sworn in as Deputy Assistant Secretary of the Army.  Van Hipp was named by Secretary of Defense Dick Cheny to be the Principal Deputy General Counsel of the Navy.  He is veteran of the U.S. Army, having served on active duty in both Operation Desert Storm and Operation Restore Democracy.  Since the September 11 attacks, Hipp has appeared on the Fox News Channel well over 400 times as an expert commentator on the War on Terror and has been a guest on virtually all of the networks major news programming.
Rosemary Jenks –Rosemary Jenks is Director of Government Relations for NumbersUSA, the largest grassroots non-profit, non-partisan, immigration-reduction organization in the United States.  She has worked on immigration issues in Washington, DC, since 1990.  She has testified before various House and Senate committees, before the bipartisan Jordan Commission on Immigration Reform, and before numerous state legislative bodies.   Ms. Jenks received her J.D., with honors, from Harvard Law School and a B.A. in Political Science from The Colorado College, and she is a member of the Virginia State Bar.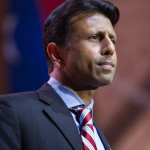 Bobby Jindal was born in Baton Rouge, Louisiana, to immigrants from India. Jindal studied for a Bachelor of Science in biology and public policy at Brown University from 1988 to 1991 and then a Master of Letters in political science from New College, Oxford, as a Rhodes Scholar. He worked for McKinsey & Company and interned for Representative Jim McCrery of Louisiana. In 1996, Governor Murphy Foster appointed Jindal Secretary of the Louisiana Department of Health and Hospitals, and in 1999 he was appointed President of the University of Louisiana System. In 2001, Jindal was appointed as the principal adviser to Tommy Thompson, the United States Secretary of Health and Human Services by President George W. Bush. Jindal first ran for governor in 2003 and won a plurality in the nonpartisan blanket primary but lost in the general election to Democrat Kathleen Blanco. He then won a seat in the United States House of Representatives in the 2004 elections. The second Indian American in Congress, he was re-elected in 2006. He ran for Governor again in 2007 and secured an outright majority in the first round of balloting. He was re-elected in a landslide in 2011.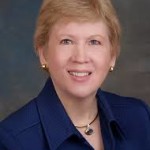 Clare Lopez is the Vice President for Research and Analysis at the Center for Security Policy. She manages the Center's counterjihad and shariah programs, bringing with her also an expertise on Iran, Hizballah, and southern border issues. Lopez began her professional career as a CIA operations officer and later applied her national security expertise as a consultant, intelligence analyst, and researcher in various contract positions within the defense sector. She has been an instructor for military intelligence and Special Forces students and lectures widely on Iran, Islam, and the Muslim Brotherhood around the country. Earlier an advisor to EMP Act America, in February 2012 Ms. Lopez was named a member of the Congressional Task Force on National and Homeland Security, which focuses on the Electro-Magnetic Pulse (EMP) threat to the nation and is a member of the Center's Secure the Grid Coalition.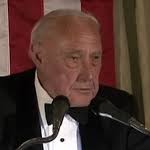 Admiral Ace Lyons served in the U.S. Navy for thirty-six years, including as Commander in Chief of the U.S. Pacific Fleet, Senior U.S. Military Representative to the United Nations and Deputy Chief of Naval Operations.  He is a graduate of the U.S. Naval Academy and has received post graduate degrees from the U.S. Naval War College and the U.S. National Defense University.  He is currently the Chief Executive Officer of LION Associates LLC.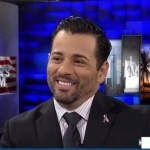 Javier Manjarres – As the managing editor of The Shark Tank political blog, Manjarres was awarded the 2011 CPAC Blogger of the Year and acknowledged by the conservative activist group FreedomWorks for his efforts during the 2010 election cycle.  Numerous videos and articles from the Shark Tank have been featured on Fox News, The Hill, Wall Street Journal,CNN, NBC  and other national and local news stations.   Manjarres has appeared as a guest commentator on Univision's "Al Punto" and numerous radio shows, including being the  Florida and National Correspondent for 92.5 Fox News and DayBreak with Drew Steele, and a regular political contributor for NewsmaxtTV, communicating his strong belief in the America Dream along with his unwavering conservative principles. Manjarres has also published the controversial book about Hispanic Politics, "BROWN PEOPLE." brownpeople.org
Dr. Peter Vincent Pry – Dr. Peter Vincent Pry is Executive Director of the Task Force on National and Homeland Security and Director of the U.S. Nuclear Strategy Forum, both Congressional Advisory Boards, and served on the Congressional EMP Commission, the Congressional Strategic Posture Commission. He served on the House Armed Services Committee staff, and in the CIA. He is author of Apocalypse Unknown: The Struggle To Protect America From An Electromagnetic Pulse Catastrophe and Electric Armageddon, both available from CreateSpace.com and Amazon.com. Dr. Pry holds a PHD in Defense and National Security Policy from the University of Southern California.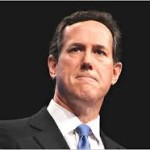 Senator Rick Santorum – Senator Rick Santorum was a candidate for the Republican nomination for President of the United States in 2012. Prior to running for President, Rick served in the U.S. House of Representatives from 1991 to 1995, and in the U.S. Senate from 1995 to 2007. Rick served eight years on the Senate Armed Services Committee where he led the fight before the attacks of September 11th, 2001 to transform our military from a Cold War force to meet today's threats. He was a leader on US-Israeli relations, authoring both the "Syria Accountability Act" and the "Iran Freedom and Support Act" which he successfully fought to pass in spite of initial opposition by President Bush.  Rick firmly believes that we cannot allow Iran to obtain a nuclear weapon. Rick Santorum is co-founder of Patriot Voices, a grassroots and online community of Americans from across the country committed to promoting faith, family, freedom and opportunity.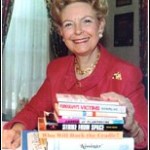 Phyllis Schlafly – Due to scheduling conflicts, Phyllis Schlafly will join us at some point during the day via video.  Phyllis Schlafly has been a national leader of the conservative movement since the publication of her best-selling 1964 book, A Choice Not An Echo.  Mrs. Schlafly is the author or editor of 20 books on subjects as varied as family and feminism (The Power of the Positive Woman and Feminist Fantasies); the judiciary (The Supremacists: The Tyranny of Judges and How to Stop It); religion (No Higher Power: Obama's War on Religious Freedom); nuclear strategy (Strike From Space and Kissinger on the Couch); education (Child Abuse in the Classroom); child care (Who Will Rock the Cradle?); and phonics (First Reader andTurbo Reader). Mrs. Schlafly is a lawyer and served as a member of the Commission on the Bicentennial of the U.S. Constitution, 1985-1991, appointed by President Reagan. She has testified before more than 50 Congressional and State Legislative committees on constitutional, national defense, and family issues.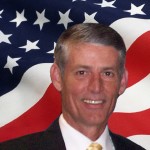 Danny Strickland retired from the US Army in 2004 after 24 years active duty serving in both Infantry and Special Forces. These assignments included the 75th Ranger Regiment and the Army's elite Delta Force.  He has worked on congressional campaigns supporting a solid Conservative agenda and is currently on the Military Advisory Committee for Congressman Jeff Duncan of South Carolina District 3.  Danny is a recognized expert in messaging and has consulted on major motion pictures and documentaries.  His daughter is currently an Army JAG officer and his son is a 100% disbaled veteran from wounds received in Afghanistan.  Together, he and his two children have 11 deployments, three medals for combat valor and three Purple Hearts.
The purpose of this event is to educate local law enforcement, local and state leaders and citizen activists on steps we can take at the state level to protect ourselves on these issues.  Each panel will have time for Q & A.
 [button link="https://www.trailblz.info/highfrontier/eventcomplete.aspx?eventid=1″ size="xl" color="green"]Click Here to Purchase Tickets[/button]
In addition to purchasing tickets, you may donate (by clicking the button below) to help us cover the expenses of the event. Remember, we are a 501c(3) nonprofit organization and your gifts are tax deductible.
[button link="http://highfrontier.org/scnsas-2015-thank-you-for-your-donation/#sthash.HBuhcieM.Gg5pxydw.dpbs" size="xl" color="aqua" window="yes"]Click Here to Donate[/button]