Yesterday, Retired Marine General and now former Secretary of the Department of Homeland Security (DHS) John Kelly was sworn in as the White House Chief of Staff, hopefully to demonstrate his well-deserved reputation of bringing order out of chaos to help greater success for President Trump's agenda. Among his many agenda items, we hope they will address the government's dysfunctional efforts to deal with the existential electromagnetic pulse (EMP) threat now confronting the nation.
While the following paragraphs will briefly elaborate key aspects of this important challenge, the following cartoon illustrates the fundamentals of the problem in its adaptation of the "See no evil, hear no evil, speak no evil" classic.
To solve any problem, it is essential first to identify it, and this cartoon basically does that. 
To emphasize that this depiction is reality, I've seen no better illustration of our problem that to quote a deservedly well-respected and allegedly well-informed former NSA and CIA Director and now pundit around town, Retired USAF General Michael Hayden.  According to The Washington Examiner on August 6, 2013, he told a bipartisan conference that as a government official he observed there was agreement that the issue is a serious one, but that it is also too difficult to solve quickly: 
"We had meetings, realize that this is a really hard problem, and finally decide that we need to meet again on this in two or three months . . . I don't mean to be flippant, but there really aren't any . . . solutions to this so I will just leave it at that."
Click here for this article that summarizes where senior government officials were almost 10-years after the EMP Commission testified to the contrary before a closed session of congress — and that classified report was surely available to the NSA Director and the CIA Director and his staff.  It was five years after the Commission published its comprehensive unclassified 2008 report that provides explicit contrary evidence for any and all to read. Click here for these important reports.
Perhaps the General has had time to peruse that important public report and now understands the error of his 2013 public position, though no doubt it was an accurate depiction of then senior intelligence community officials, based on poor staff assessments and the views of other government officials that you would logically think should have known better and should have already have instituted effective programs to counter that threat. 
Obviously, it then was not so . . . and regrettably, it is still not so. 
Moreover, the Department of Defense (DoD) continues to block progress in efforts to protect the nation's critical infrastructure, even to block the activities of the EMP Commission, as I reported last week in my message, "No Way to Provide for the Common Defense." Click here if you missed it and its discussion of both the facts and my opinions and interpretations of those facts.
As of this writing, it is unknown whether congress will rectify these efforts to dis-establish the EMP Commission and institute confusion and delay in the only institution within the government actively seeking to address the vulnerability that threatens the very existence of this nation. And I do not exaggerate!!!
In my opinion, it is an outrageous dereliction of duty in that the DoD historically has led the nation's efforts in understanding the physics of EMP and the protective measures to counter those effects — but it is staling efforts to apply those lessons to support efforts to protect the American people from an existential threat of an EMP attack on critical civil infrastructure, particular the electric power grid.  
Their key authorities have claimed it is not their job. For example, former NORTHCOM Commander William Gortney — who well understood that EMP is a threat because he was overseeing at taxpayer expense nearly a billion dollar upgrade of electronics in the Cheyenne Mountain command center to protect his tactical warning mission against the well understood EMP threat to assure the viability of our strategic forces — stated that his was only a supporting role to the Departments of Homeland Security and Justice in dealing with the terrorist threat to the electric power grid. More below.
It is not just that the DoD is a derelict government agency, whatever the cause. The Departments of Energy and Homeland Security are also failing to address this issue.
Regarding the Department of Energy, click here for my written testimony on these issues before the Senate Energy and Natural Resources Committee, which oversees the efforts of the Energy Department, including those that allege to deal with this existential threat; and click here for my Q&As for the Record. Click here for a link to the entire 2-hour hearing (that begins with Chairlady Lisa Murkowski's introduction between 23 and 24 minutes in) as well as the written testimony of all witnesses at that hearing, for the record.
I agree with everything Former Speaker of the House Newt Gingrich said in his testimony, and I believe that we agree on how we should proceed, beginning with seeking a broader appreciation of the existential threat and recognition that congress needs to be more proactive in addressing it.
Regarding the Department of Energy in particular, I quoted in my written testimony from the EMP Commission Chairman's observations in his April 20 letter to Secretary of Energy Rick Perry:
Nuclear EMP is the ultimate cyber weapon in the military doctrines and plans of Russia, China, North Korea and Iran for Combined Arms Cyber Warfare that they see as a decisive new Revolution in Military Affairs.
Protecting the grid from the worst threat—nuclear EMP attack—can also mitigate lesser threats, including from natural EMP from solar storms, non-nuclear EMP from radiofrequency weapons, cyber-attacks, physical sabotage and severe weather.
State electric grids can be "islanded" by installation of surge arrestors, blocking devices, Faraday cages, and other devices to protect individual states, even though they may be part of a larger regional electric grid, from a prolonged catastrophic blackout. For example, Texas State Senator Bob Hall has introduced legislation to harden the Texas Electric Grid.
The Commission is profoundly concerned that the 2014 Obama administration intelligence community assessment of nuclear EMP is profoundly erroneous, and perhaps the worst ever produced on EMP, and that has been used to thwart efforts to protect the nation against nuclear EMP by dismissing the threat, despite overwhelming evidence to the contrary.
The Commission is very concerned over misleading and erroneous studies by the NERC and others that grossly underestimate the natural EMP threat from solar storms, and dangerously, have become the basis for grossly inadequate standards for EMP/GMD protection approved by the Obama administrations' FERC.
The Commission is also concerned over misleading and erroneous studies recently completed by industry's Electric Power Research Institute (EPRI), in cooperation with Obama administration holdovers in the Department of Energy, that grossly underestimate the nuclear EMP threat.
Note Item 4 and its reference to a terrible 2014 Intelligence Community assessment in considering General Hayden's 2013 comments referenced above. Also note in Item 5 Dr. Graham's negative assessment of "misleading and erroneous studies" by the North American Electrical Reliability Corporation (NERC) that have become the basis for "grossly inadequate standards" approved by the Federal Energy Regulatory Commission (FERC) — and in Item 6, "misleading and erroneous studies recently completed by industry's Electric Power Research Institute (EPRI)" that the public utility companies are depending on to determine how to protect their equities important to the viability of the electric power grid.  
This assessment of the FERC-NERC regulatory "creature of congress" is more than annoying. And for the energy/electric utility companies to depend on current EPRI and related DOE Laboratory studies is equally troubling because the EMP threat was thoroughly examined and ways to protect against it were identified and employed a half century ago — by the DoD. And now this information is not available to the engineers responsible for the electric power grid . . . ???
Outrageous! Though these efforts to reinvent the wheel are understandable given the Defense Department's bureaucratic lethargy in sharing its knowledge.  Congress definitely should get involved in rectifying this important failure.
Dr. Graham's letter illustrates the important role of competent and knowledgeable EMP Commissioners, who have served for 16 years without compensation, in assessing and responding to the current critical infrastructure vulnerabilities and failures of the management and execution of efforts to provide a viable electric power grid.  Notably, it has received no response from the Department of Energy.
Finally, the Department of Homeland Security (DHS) for years has been of little if any help in addressing this important issue. With General John Kelly's January arrival and his personal interest in dealing with the EMP issue, some progress is being made in implementing last year's legislation. 
Notably, he was asked during his confirmation hearing for DHS Secretary for his assessment of the threat posed by electromagnetic pulse (EMP), ground-based missile defense (GMD), cyberattack, and physical attacks to our critical infrastructure. He responded by stating in a reply for the record that, "All these threats, in addition space weather, pose potentially catastrophic dangers to U.S. infrastructure, particularly our energy, transportation, and telecommunications networks, which are the lifeblood of our economy. Mitigating these risks to an acceptable level is vital . . ."
After noting that DHS has a critical role to play, he added words that should also apply in his new role as White House Chief of Staff: "I strongly support missile defense and a robust U.S. nuclear deterrent as important components of defending the U.S. against catastrophic threats . . . I will pay particular attention to these threats . . ."  (Click here for my January 31, 2017 message discussing further two important recommended initiatives for the Trump administration.)
But he left his objective incomplete at DHS which historically has ignored congressional interests in dealing with the EMP Threat — and Obama administration holdovers continue to slow roll congressional directive actions embodied in the provisions of the Critical Infrastructure Protection Act (CIPA) passed last year.
Now he can help President Trump get his own people in key DHS positions — and in other important posts as quickly as possible, and send the Obama holdovers packing. I will be discussing these issues further in future messages, after I can better assess what is actually being done in DHS.
So far, President Trump's most important contribution to seriously addressing this existential threat is his appointment of former DHS Secretary John Kelly as his Chief of Staff. As he undertakes that job, it is particularly important that he understand the critically important role that the EMP Commission has played and should continue to play, as the government's most competent and technically credible source of such advice — and to assure that it serves at the pleasure of, and directly reports its findings and recommendations to, President Trump.
Click here for a recommendation two years ago for the President Obama to "Fix The EMP Mess!  Included was a letter to President Obama signed by a cross-section of concerned and knowledgeable scientists, engineers, military and political-policy leaders describing the problem and recommending specific measures.  We never received a response. 
As in earlier discussions of the dysfunction of the federal government, that message again noted the fundamental problem that there is no one in charge — below the President. And remember President Truman notably said, "The buck stops here" [with the President]!
Mr. President, please make rectifying this situation a major objective of your new Chief of Staff!
What can you do? 
Join us in praying for our nation, and for a rebirth of the freedom sought, achieved and passed to us by those who came before us.
Help us to spread our message to the grass roots and to encourage all "powers that be" to provide for the common defense as they are sworn to do.
Begin by passing this message to your friends and suggest they visit our webpage www.highfrontier.org for more information. Also, please encourage your sphere of influence to sign up for our weekly e-newsletter.
Encourage them to review our past email messages, posted on www.highfrontier.org, to learn about many details related to the existential man made and natural EMP threats and how we can protect America against them.
Click here to make a tax deductible gift.  If you prefer to mail a check, Please send it to 20 F Street, 7th Floor, Washington DC, 20001.
E-Mail Message 170801

Please click here to read Past Weekly Updates!
Please help High Frontier continue this important and timely work!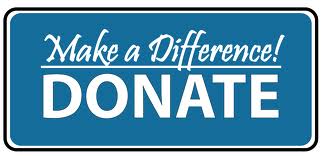 Be sure to follow us on our Social Sites!
If you found this letter via our Social Sites, and you would like to subscribe, please click below!