We should learn critically important lessons from Saturday's false alarm warning, pushed to mobile phones at 8:07 a.m. Hawaii time. Next time it could be for real. And not just for Hawaii.
North Korea has already successfully tested intercontinental ballistic missiles (ICBMs) and nuclear weapons that they could carry to attack not only Hawaii, but U.S. Territory Guam and the U.S. mainland.
Beyond repairing whatever were the procedural failures that led to the "false alarm"— and the 38 minute delay before getting that fact to over a million unprepared Hawaiians who were scrambling for their safety, we should better prepare for the real thing were it to happen.
In particular, we have the means to defeat such an attack with our Aegis Ballistic Missile Defense (BMD) systems, if they and their crews are prepared to do so.
Please click here to read Full Article at Newmas: Hawaii's False Alarm — Lessons Learned 

Please click here to read Past Weekly Updates!
Please help High Frontier continue this important and timely work!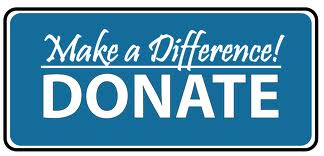 Be sure to follow us on our Social Sites!
If you found this letter via our Social Sites, and you would like to subscribe, please click below!