Friends –
In 2015, High Frontier Partnered with The Center for Security Policy and Breitbart News to host The South Carolina National Security Action Summit.  What a difference two year's make as our new Commander in Chief, Donald Trump sets out to "Make America Safe Again" on many of the issues we addressed that weekend two years ago!
There is still a lot of work to do in The Palmetto State and one of the most important conferences to deal with local and state issues will be taking place in this weekend.  I strongly encourage you to join us at the beautiful Madren Center on the Campus of Clemson University!  Please share this with your entire sphere of influence in South Carolina!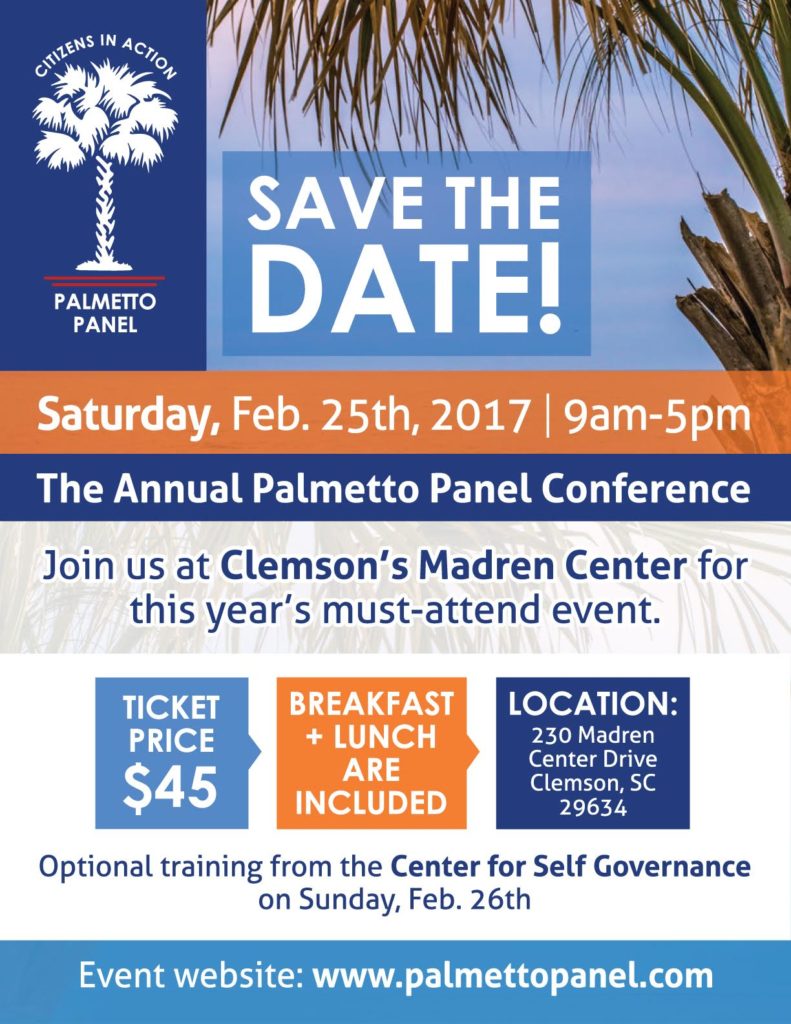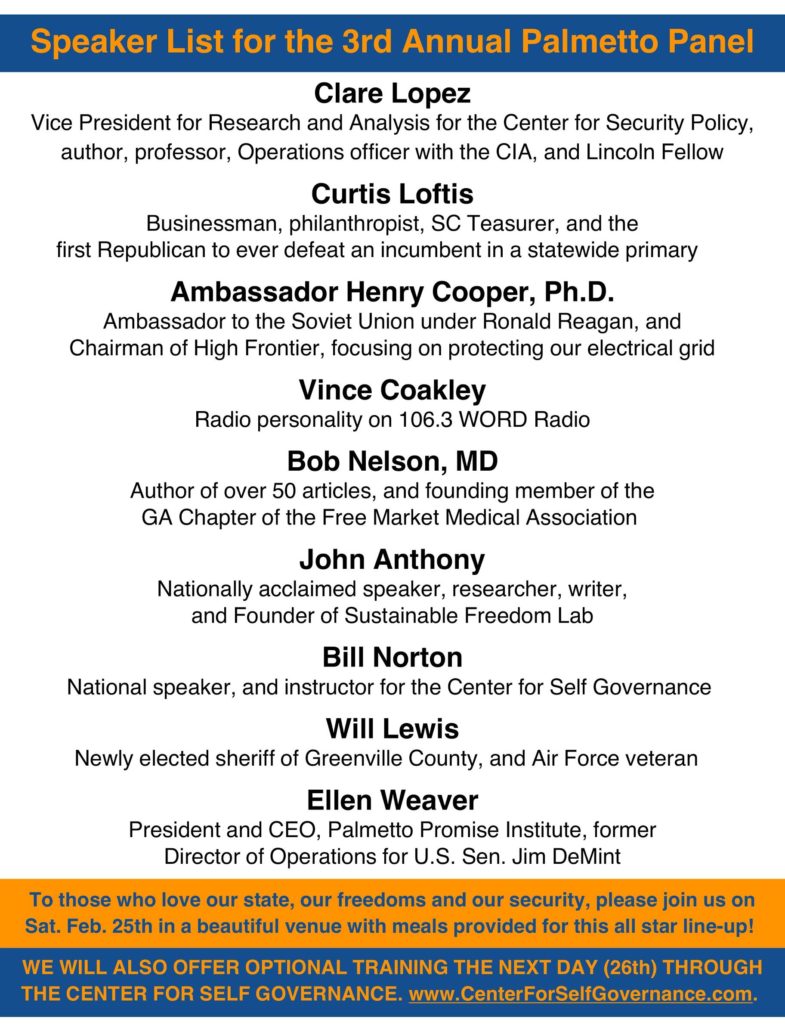 Please click here to read this week's update from High Frontier, which outlines the Lake Wylie Pilot Project we are working on in York County, which is actually taking place this week and Hank Cooper will provide an update at the conference this weekend!
We sincerely hope to see you there!
Blessings!
Scott Cooper
Executive Director
Be sure to follow us on our Social Sites!

If you found this letter via our Social Sites, and you would like to subscribe, please click below!