This morning it occurred to me that the vast majority of those on our e-mail and social media distributions do not receive our "snail-mail" letters.  Therefore, I wanted to provide you an opportunity to review the letter my father sent to our small list in the beginning of December, which was followed up by a letter from me in mid-December.
With help from many individuals like you, as well as some strategic partnerships, much was accomplished in 2015 – and with your continued support, we hope to accomplish even more in 2016.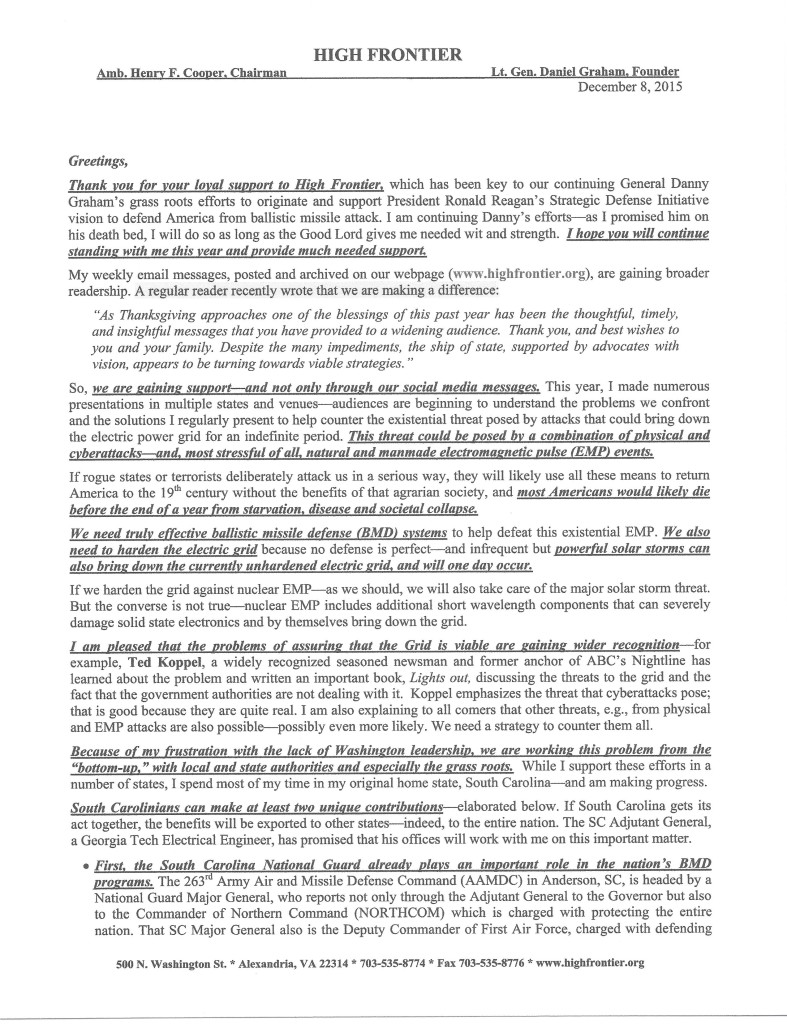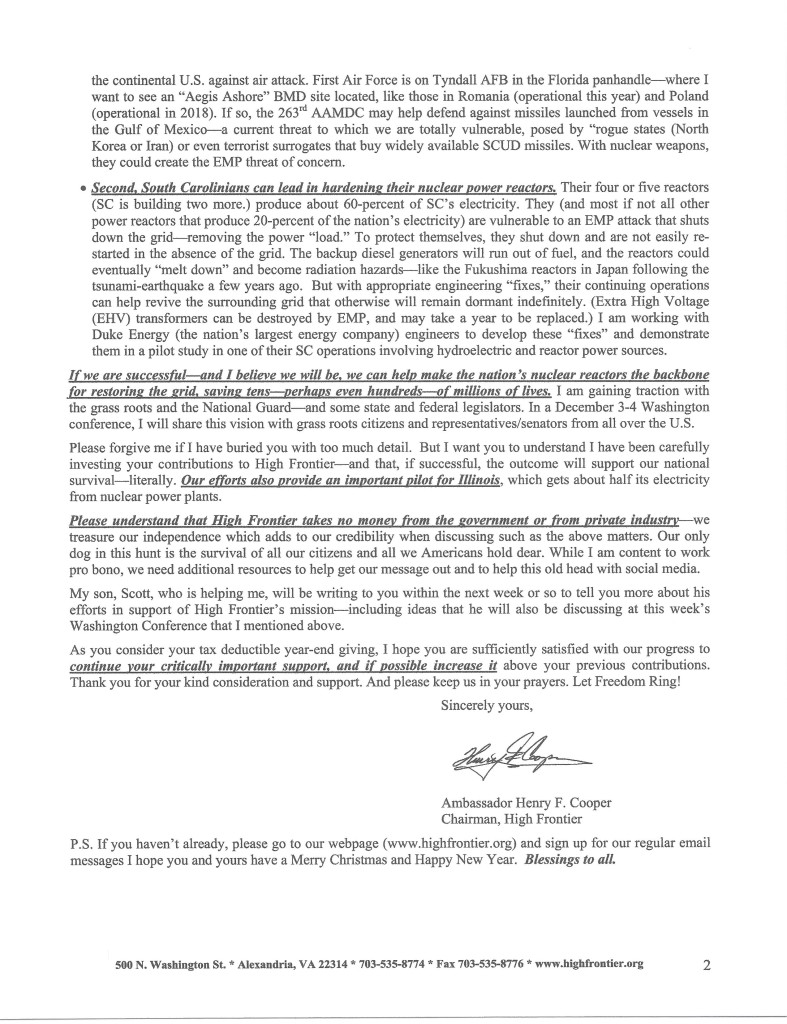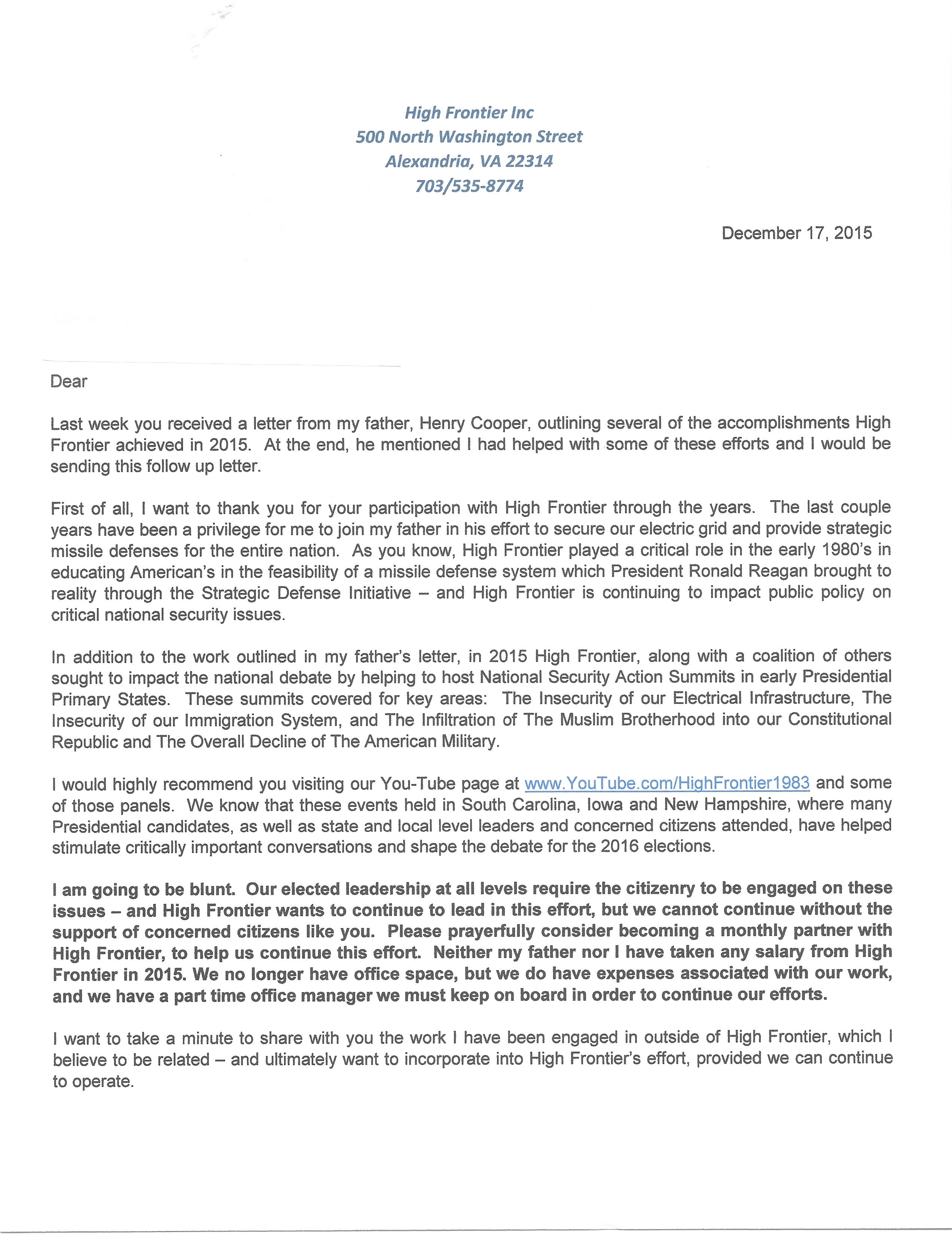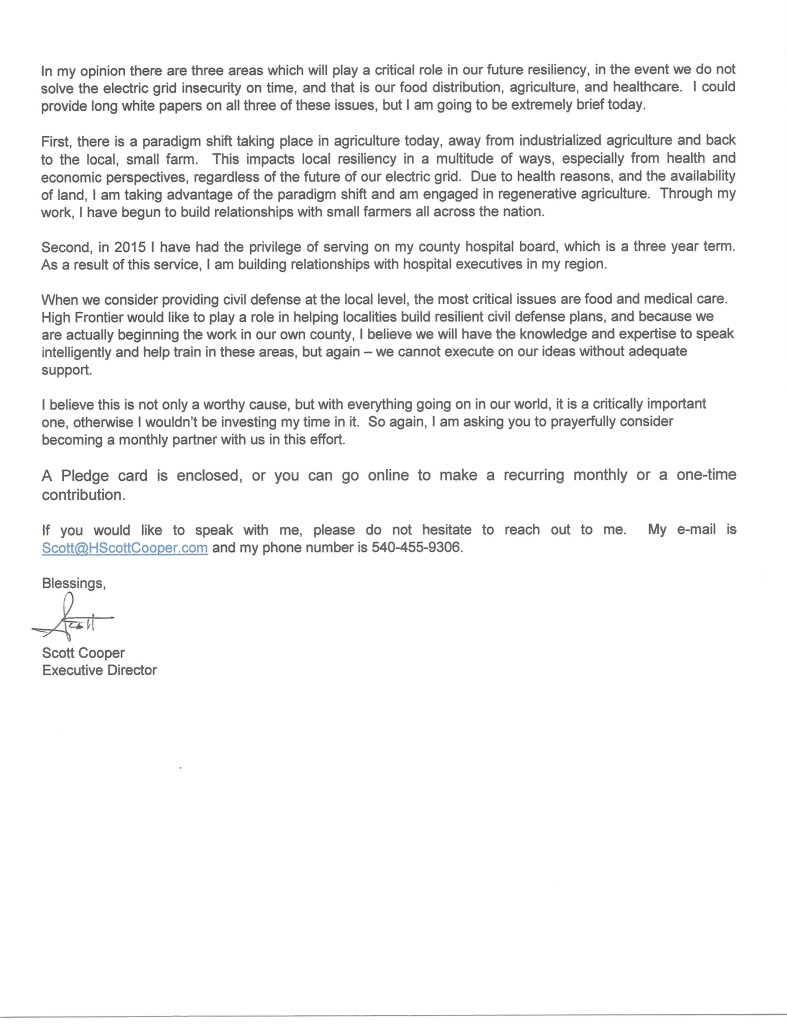 As we enter 2016, we want to wish you and yours a productive and rewarding year ahead.
As we enter the final 36 hours of 2015, as many consider their final year end charitable giving, we would ask you to consider the work High Frontier – which is working on your behalf – to provide for the common defense of all individuals residing in these United States.
Blessings,
Scott Cooper
Executive Director