Amb. Henry F. Cooper, Chairman . . . Lt. Gen. Daniel Graham, Founder
High Frontier . . Building Truly Effective Defenses . . Reagan's Vision Lives!
E-Mail Message 131231
Final 2013 Message . . . and Wishes for 2014!
Ambassador Henry F. Cooper
December 31 2013
As 2013 winds down, we have been considering our next steps for 2014 and decided on priority list of activities—and hope you will continue to follow our activities and join with us in encouraging the powers that be to provide for the common defense against an existential manmade and natural electromagnetic pulse (EMP) events. 
Consider a short list of priority activities for 2014—which I intend to elaborate in my first email message in 2014.   
_______________________________________________________________________________________
Priority High Frontier Efforts for 2014:
Inform citizens and local and state authorities about the threat from natural and manmade EMP and what can be done about it. In particular, encourage from the bottom-up active involvement of:

Everyday citizens; 
Appropriate state and local authorities;
Associated National Guard authorities and members to exploit their unique role in working for the Governors  and for Federal authorities on these homeland defense issues; and
Appropriate Federal offices, including especially the Departments of Defense, Energy and Homeland Security.

Wherever possible, encourage the full development of appropriate BMD systems to defend against ballistic missiles launched from vessels off our coasts, particularly from the Gulf of Mexico.
Encourage local, state and federal authorities to harden the electric power grid to natural and manmade EMP effects. In particular, seek to help resolve the issues that have led the electric power companies to resist taking these affordable, effective remedial measures.
_________________________________________________________________________________________
Next year, we will continue to focus on the existential threat to all Americans, posed by possible manmade and natural EMP events.  In doing so we will continue to examine how our concerns may be associated with unfolding international and national events—and to work with other concerned Americans to address this important problem.
In particular, we will be following up on our efforts in Mississippi and Florida to acquaint grass roots citizens and local and state authorities about the threat from the South, for which they potentially compose our first line of defense—namely Aegis Ashore sites on military bases around the Gulf Coast.
And I am excited to be working with the National Guard and others in South Carolina to engage all interested and potentially responsible parties in SC and neighboring states to help them prepare for possible threatening EMP events.
I believe our problem is one of education on the threat and what can be done to counter it, of a mostly uninformed electorate, key members of the private sector and their representatives in Washington.  The threat is very real—we knew how to deal with it during the Cold War, and did for our strategically important retaliatory systems. But we did not harden the critical civil infrastructure upon which our very survival now depends—most notably the electric power grid. 
Now we are playing catch-up.
In addition to continuing our High Frontier email messages and talking with folks in DC, I will be working with others to ensure our message reaches a number of state Adjutant Generals in 2014, including in the National Capitol region. And we will continue working with state legislators who, like Maine State Representative Andrea Boland (D-Sanford), can make an enormous contribution to assuring this critically important problem is dealt with.
I hope you will help us alert the public and our local and state authorities to this existential threat—and what can be done soonest about it. 
We need your help in spreading this information to the grass roots and to encourage all "powers that be" to provide for the common defense as they are sworn to do. Will you do your part?
Check out our webpage, www.highfrontier.org for more information. Also, please encourage your sphere of influence to sign up for our weekly e-newsletter!
And as you consider your year-end giving, I hope you will consider a contribution to help us continue this important work.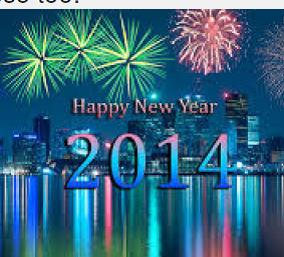 Please click here to read Past Weekly Updates!
Please click here to read past Flash Messages!
Please help High Frontier continue this important and timely work!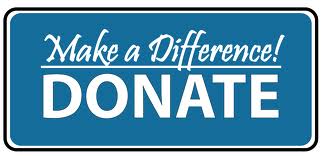 Please follow us on our Social Sites!
If you found this letter via our Social Sites, and you would like to subscribe, click below!