"Do all the good you can, by all the means you can, in all the ways you can, in all the places you can, at all the times you can, to all the people you can, as long as ever you can." ~ John Wesley
As I am almost two months into my 81st year on this New Year's Day, I can't help remembering a variety of people I have long admired to encourage me in pondering positive prospects and objectives for the coming year, in spite of my past failures and sins of omission and commission.
Not the least of these is John Wesley, whose quotation above can underpin a most worthy resolution for 2018. After initially failing as a missionary in America he struggled with his faith, but was moved (at Aldersgate, while someone read from Martin Luther's Preface to Romans) to become a great advocate for social justice (some say enabling England to avoid an equivalent of the French Revolution) and, with others, in the conversion of many Americans to Christianity. 
He and his brother Charles played no small role in extending the legacy of the Reformation to America, as briefly mentioned in my October 31, 2017 message, on the 500th anniversary of the day Luther nailed his 95 theses on Wittenberg Castle Church.  Click here for that discussion of the legacy of their predecessors that was important for America and Western Civilization as a whole.
Speaking of Western Civilization, who can forget Moses — a murderer exiled from the land of his birth but who, at the age of 80, was chosen by God in the following 40 years to lead His people out of bondage and along the way become the instrument that brought us the Ten Commandments and wrote the first five books of the Bible, from which our Judeo-Christian heritage draws so much. In no small measure, this heritage is the basis for our close alliance with Israel today — though the Jews wandered from their heritage as God's chosen people and suffered many years of bondage and exile in the intervening centuries before returning to their homeland in 1947.
How could we forget our close ties, given this heritage?  How could we but cheer President Trump's decision to stand with Israel, our closest ally in the Middle East?
In this context, I can't help but share the below Facebook message recently sent to me. In addition to our well justified stand with Israel, it brings to mind many additional thoughts about the profound role of women in American history and the exemplary role model currently being displayed by our former South Carolina Governor.    

My only correction, as a fellow Clemson alumnus, is that Ambassador Nikki Haley is actually a Tigress, though being called a lioness was certainly intended as and actually is a well-deserved compliment. It will be a late night tonight.  Go Tigers!
I could go on with many other quotations from the famous who are important to our heritage and provide associated ties to our future.  But in closing, I recall only one more: from Benjamin Franklin, the oldest member of the 1787 Constitutional Convention in Philadelphia who memorably challenged the bitterly contesting representatives of the 13 colonies with words we should ponder today:
"I have lived, Sir, for a long time, and the longer I live, the more convincing proofs I see of this truth—that God governs in the affairs of men.  And if a sparrow cannot fall without His notice, is it probable that an empire can rise without His aid?"
And so our founders began with confidence in God and our God given rights, and the rest is history. They bet their lives and personal fortunes on that confidence. Can we do less?
Bottom Lines:
We give thanks to those patriots and all since then who have stood to gain our freedom and keep us free. We have so much to be thankful for on this New Year's Day.  And we must commit to do our part to preserve our inheritance.
So, let us again remember John Wesley's challenge as a prayer for our future to: "Do all the good you can, by all the means you can, in all the ways you can, in all the places you can, at all the times you can, to all the people you can, as long as ever you can."
What can you do?  
Join us in praying for our nation, and for a rebirth of the freedom sought, achieved and passed to us by those who came before us.
Help us to spread our message to the grass roots and to encourage all "powers that be" to provide for the common defense as they are sworn to do.
Begin by passing this message to your friends and suggest they visit our webpage www.highfrontier.org, for more information. Also, please encourage your sphere of influence to sign up for our weekly e-newsletter.
Encourage them to review our past email messages, posted on www.highfrontier.org, to learn about many details related to the existential manmade and natural EMP threats and how we can protect America against them. I hope you will help us with our urgently needed efforts, which I will be discussing in future messages.
Click here to make a tax deductible gift.  If you prefer to mail a check, please send it to 20 F Street, 7th Floor, Washington, DC  20001.
E-Mail Message 180101

Please click here to read Past Weekly Updates!
Please help High Frontier continue this important and timely work!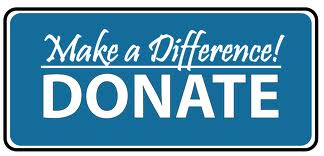 Be sure to follow us on our Social Sites!
If you found this letter via our Social Sites, and you would like to subscribe, please click below!