Amb. Henry F. Cooper, Chairman . . . Lt. Gen. Daniel Graham, Founder
High Frontier . . Building Truly Effective Defenses . . Reagan's Vision Lives!
E-Mail Message 140116
Outreach to the SC Tea Party Convention!
Ambassador Henry F. Cooper
January 8, 2014
Next Monday at the South Carolina Tea Party Convention in Myrtle Beach, I will be discussing how the SC National Guard can help prepare citizens and local, state and federal authorities work together to counter the existential electromagnetic pulse (EMP) threat. Tune in.
On January 18-20, I will be attending the 2014 South Carolina Tea Party Coalition (SCTPC) Convention in Myrtle Beach. On the 20th, I will be discussing my concerns and how informed citizens can help to provide for the common defense from an existential EMP threat—whether manmade of from a natural—e.g., solar—event. The title of my presentation is EMP Protection in South Carolina. This will be a follow-up to my discussion at last year's conference with a focus on my activities in SC and plans for the future, especially involving the National Guard, which I believe has a critical role to play in protecting all Americans from the existential EMP threat. To whet your appetite, I encourage you to watch this 2014 SCTPC Trailer, which includes excerpts from my talk as well as from a number of others I was pleased to join.
I encourage you to join us in person by contacting Ron Hughes (ronmbto@gmail.com)—or if you can't make the conference to watch the conference live via webcast carried on the SCTPC webpage.   

What can you do?
Join us in praying for our nation, and for a rebirth of the freedom sought, achieved and passed to us by those who came before us. Happy New Year to you and yours!
Get involved— in particular, let you electric power company know of your concern and urge them to harden the electric power grid.
Help us to spread our message to the grass roots and to encourage all "powers that be" to provide for the common defense as they are sworn to do.
Begin by passing this message to your friends and suggest they visit our webpage, www.highfrontier.org for more information. Also, please encourage your sphere of influence to sign up for our weekly e-newsletter!

Please click here to read Past Weekly Updates!
Please click here to read past Flash Messages!
Please help High Frontier continue this important and timely work!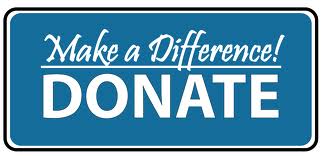 Be sure to follow us on our Social Sites!
If you found this letter via our Social Sites, and you would like to subscribe, click below!