Monday morning, High Frontier Chairman Hank Cooper updated a group of South Carolinians about important work from "the bottom up" (given Washington's dysfunctional leadership), beginning in York County near Charlotte, home of Duke Energy, one of the nation's largest electric power companies.
High Frontier and the Foundation for Resilient Societies are working to help assure local citizens have electricity in case of a major electric power grid shutdown. They are also working to provide independent cost estimates for securing the electric grid in the Carolinas and beyond against electromagnetic pulse (EMP) attacks. We wanted to provide you the opportunity to listen to that presentation:

Ambassador Cooper wishes to make a couple of corrections: First, the executive order establishing the Marsh Commission was signed by President Clinton in the 1990s, not the 1980s; and Second, he should have said "few" rather than "only two" key Defense Department positons requiring Senate confirmation were filled in President Trump's first year. 
In any case, President Trump has not had in place his team that should have been dealing with the existential EMP threat—and that led, among other deficiencies, to the termination of an irreplaceable group of independent collective expert voices authoritatively seeking to protect America's citizens. The EMP Commissioners were disbanded after their 17 years of service without compensation.    
The day prior, during the same South Carolina Tea Party Convention, the now decommissioned (thanks to the "deep state") EMP Commission's Chief of Staff Dr. Peter Vincent Pry gave an important presentation on the existential EMP threat. We also wanted to provide you the opportunity to watch that presentation:

Please share these presentations with your sphere of influence! Urge them to join our efforts to protect the electric power grid from an existential threat to all Americans!


Please click here to read Past Weekly Updates!
Please help High Frontier continue this important and timely work!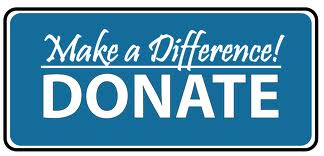 Be sure to follow us on our Social Sites!
If you found this letter via our Social Sites, and you would like to subscribe, please click below!