Yesterday was the 69th anniversary of the D-Day Landing on the Normandy Beaches, the beginning of the end for Hitler's Nazi regime and a critical benchmark in the western allies' ultimate victory in World War II.  I was privileged to help honor the achievements of those who fought for our freedom—and many who died—by taking part of a ceremony at the National Defense University. Among other things, this ceremony was prompted by a gift to the NDU Foundation by now deceased Army Major General Milnor Roberts, who landed on Omaha Beach as a 24 year old Captain.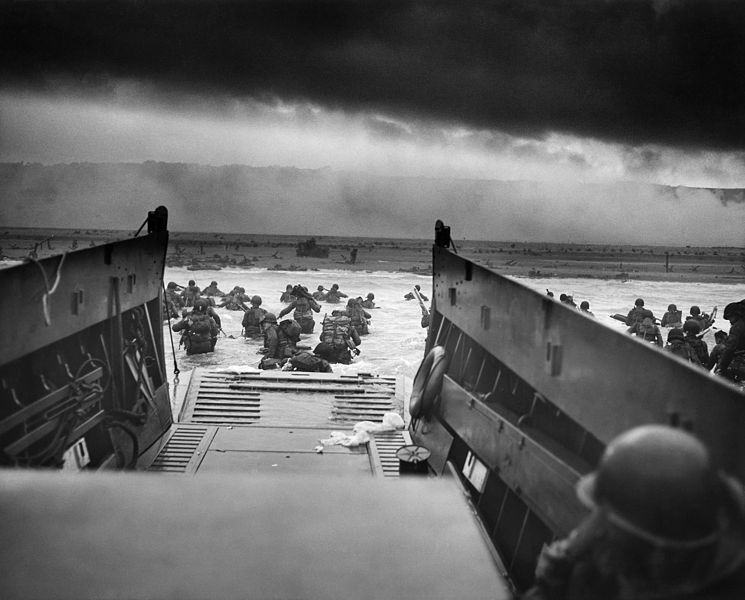 Milnor willed his collection of impressive World War II memorabilia to the NDU Foundation so that many can better understand those important events in our history. At High Frontier, we for many years benefited from Milnor's talents. He was a true patriot on many counts.
Though not as momentous, that important event provides symbolism for another June 6 event — a notable achievement for those of us fighting to defend America against the existential electromagnetic pulse (EMP) threat.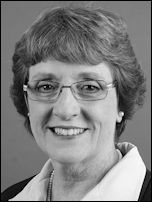 We have written about Maine State Representative Andrea Boland (D-Sanford) and her efforts to gain support for  LD-131, an "Act To Secure The Safety Of Electrical Transmission Lines" from manmade and natural electromagnetic pulse (EMP).  In our last report, we noted that it had passed the Maine House and Senate by overwhelming margins and was on the Governor's desk.
As of yesterday, it is now the law in Maine—intended to begin protecting the Maine electric grid from the catastrophic consequences of an EMP—much more powerful than a lightning strike spread over a major area—even much larger than the entire state of Maine. This catastrophic effect can be generated by nuclear and non-nuclear weapons, and by a major emission of radiation from the Sun. It can cause irreparable damage to the electric power grid, with catastrophic consequences as we have previously discussed.
The U.S. Federal Energy Regulatory Commission (FERC) previously agreed that, if LD-131 became law, they will provide Maine free of charge with a study of the most cost-effective options for protecting the Maine electric grid from EMP.  Hardening the Maine grid can be accomplished cheaply, at only 1-3 percent of the cost of new construction and expansion of the Maine grid currently underway.    
This is the first major success for those who have been fighting to get grass roots Americans to take this existential threat seriously and to deal with it. Hopefully, other states will find local authorities who also will take the initiative to follow Maine's pattern, as discussed in some detail in a linked article by Dr. Peter Vincent Pry, who was the Executive Director of the non-partisan congressionally appointed EMP Commission.
Hope upon hope, perhaps even the Washington "powers that be," who have thus far ignored the recommendations of the EMP Commission in 2004 and 2008, will finally begin to take the threat seriously.
In particular, it should be instructive to the members of the House Energy and Commerce Committee, which blocked pertinent actions in the last congress to do better in the current congress—by taking up the Shield Act, which died in committee in the last congress.
And hopefully, Dr. Moniz in his Secretary of Energy role will take very seriously his commitment to Senator Murkowski during his confirmation hearing to look seriously into what can be done by his department to deal effectively with both the man-made and natural EMP threats.
Maybe even the Department of Homeland Security will include EMP in its challenging threat scenarios that all government agencies are supposed to counter.
Maybe June 6, 2013 will be another day of beginnings to remember!
What can you do?
We can use your help in spreading the word to the grass roots and local authorities so that they will understand the existential EMP threat and press the powers that be to provide for the common defense as they in turn are sworn to do. Follow Andrea Boland's example!  Will you do your part?
Begin by passing this message to your friends and suggest they visit our webpage, www.highfrontier.org for more information. Also, please encourage your sphere of influence to sign up for our weekly e-newsletter!
Flash Message 130607
Please click here to read Past Weekly Updates!
Please help High Frontier continue this important and timely work!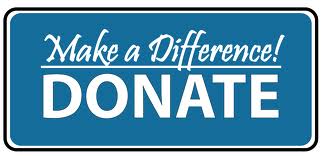 Be sure to follow us on our Social Sites!
If you found this letter via our Social Sites, and you would
like to subscribe, click below!