Amb. Henry F. Cooper, Chairman  . . . Lt. Gen. Daniel Graham, Founder
High Frontier . . Building Truly Effective Defenses . . Reagan's Vision Lives
E-Mail Message 131111
Pending Middle East Disaster?
By Ambassador Henry F. Cooper
November 11, 2013
U.S. aspirations for a deal with Iran, including preemptive concessions to remove the sanctions that are slowing Iran's economy without any satisfaction from Iran on their deliberate efforts to build nuclear-armed missiles, threaten not only all Israelis but also all Americans.  Thanks to France, there is at least a brief hiatus in these talks.  Stay tuned . . .    
As Americans dispersed for Veterans Day weekend and to remember all who serve and have served to defend all we hold dear, the drama unfolding in the Middle East bodes ill for us all.
Misplaced Hopes for Iranian Cooperation.

As we have written in numerous email messages the alleged new regime in Iran is not to be trusted.  The so-called moderate President Hassan Rouhani is not the real power—that would be the Supreme Leader Ayatollah Ali Khamenei—however sick he may be reported to be.
Khamenei, speaking on Sunday to students on the eve of the 34th anniversary of the 1979 takeover of the U.S. Embassy in Tehran—which they refer to as Death to America Day, described Israel as an "illegitimate and bastard" regime, and he lambasted the alliance between the Little Satan Israel and the Great Satan United States. And he did so in full view of the end of the first round of negotiations on Iran's development of nuclear weapons.
Makes one skeptical of Khamenei's February 22, 2012 fatwa against the pursuit and possession of nuclear weapons, though was heralded by President Obama in is U.N. speech last September, promoting new "confidence building" measures with Iran.  
Even Rouhani recently plainly stated that Iran will not give up its rights to "uranium enrichment" . . . big surprise! 
And every one seems to ignore Iran's efforts to produce a Plutonium Bomb.
Meanwhile, Ely Lake and Josh Rogan reported in last Friday's Daily Beast that, months ago—before the President's U.N. speech and Rouhani's charm offensive in New York, the U.S. began preemptively giving in to both Khamenei's and Rouhani's primary interest in reducing the international sanctions that have at least slowed Iran's economy. Don't we ever learn that appeasement is poor policy and terrible negotiating strategy?
Is there any surprise that Israeli Prime Minister Benjamin Netanyahu publicly rejected the reported pending deal in Geneva, even before meeting with Secretary of State John Kerry? In summary, he observed:
"I understand that the Iranians are walking around very satisfied in Geneva—as well they should be, because they got everything and paid nothing. . . So Iran got the deal of the century and the international community got a bad deal, this is a very bad deal. Israel utterly rejects it."
And the meeting between Kerry and Netanyahu apparently went so badly that the two weren't able to hold a joint news conference before Kerry left Israel for Geneva in hopes of finalizing the deal.
Thankfully, the French apparently blocked an alleged positive conclusion from this round of talks in Geneva. French Foreign Minister Laurent Fabius said on France Inter radio, "As I speak to you, I cannot say there is any certainty that we can conclude" the talks, noting that France could not accept a "sucker's deal."
Shades of Lafayette . . . but they broke with promises of resumption in a few weeks. Stay Tuned!!!!
Defend Against Iranian Ballistic Missiles!!!
It is hard to miss the importance of moving as quickly as possible to defend all Americans against Iran's potential nuclear-armed ballistic missiles that could lead not only to another hauacaust for Israel, but also for all Americans.
As I discussed with a number of young technologists and policy personnel at the Center for Strategic and International Studies this past week, an electromagnetic pulse—that could be produced by such Iranian short and long range ballistic missiles—could lead within a year to the death of several hundred million Americans. Click here for my briefing.  Here again is a summary of these important facts:
________________________________________________________________________________________________________________
The EMP Threat could have catastrophic consequences
A short or medium-range ballistic missile could be launched from a vessel near our coasts – and it could detonate a nuclear weapon at high altitude to produce an EMP,
Crippling critical infrastructure, e.g.

Food and water
Emergency services
Fuel/energy
Transportation
Telecommunications
Banking and finance
Government activities
Space systems

Electronic damage from a single high altitude burst could span the continental U.S., halting our just-in-time economy indefinitely, and, without necessities for life, several hundred million Americans could die within a year.
Rogue states, particularly Iran, and terrorists, possess or can gain an ability to launch an EMP strike.
Current U.S. missile defenses have some capability against an ICBM delivered EMP threat and against shorter range missiles from ships off our East and West Coasts—

but none against missiles from the Gulf of Mexico or Venezuela.

We should deploy the same Aegis Ashore BMD systems that we are building in Romania and Poland—at relatively little expense because all the essential R&D is done.
__________________________________________________________________________
High Frontier is giving top priority to engaging local and state authorities to explain the all too real EMP threat from a nuclear weapon detonated over the United States. Rogue states and terrorists could get nuclear weapons, mate them to short or medium range ballistic missiles, launch them from ships off our coasts—particularly the Gulf of Mexico—and detonate them a hundred miles over the U.S. with devastating effect. 
The electric power grid would be shut down over most of the U.S. for an indefinite period—and without electricity, our just in time economy would be brought to a standstill, returning us to an 18th century existence without the agrarian society of that period.  These effects are summarized above.
Our Aegis Ballistic Missile Defense (BMD) cruisers and destroyers normally operating along our East and West Coasts can shoot these attacking missiles down if they are prepared to do so—and we need to assure that they have needed training. But they do not operate in the Gulf of Mexico—hence we are particularly vulnerable to an attack from the Gulf.
I advocate deploying at several military bases around the Gulf the same Aegis Ashore BMD system we began building in Romania a couple of weeks ago. We will be building a second site in Poland by 2018. No additional development is required beyond what we are doing to defend our European allies—we just need to buy the same system to defend Americans at home. 
Last year we met with students and faculty at Ole Miss, and then with state and local authorities and citizens—up to and including Mississippi's Governor. All would welcome this approach, if the powers that be in Washington would provide the funds to do so.  I hope our friends in Florida will follow suit.  And next year, I intend to take our message to Texas.
I am hopeful that the powers that be in Washington will accommodate these interests from the folks at home.  And there are signs that this may indeed happen. 
A related positive note is that congress will shortly be passing the Defense Authorization Act for 2014, which includes directions that the Secretary of Defense report to congress on how to best to improve our homeland defense against ballistic missile attack.  In view of the unfolding and threatening events in Iran, such improvements are urgently needed for those of us who live along the eastern seaboard and around the Gulf of Mexico.
Most notable is that, in addition to considering an East Coast ground based defense site like that in Alaska, Defense Secretary Hagel is directed to consider less expensive options that can be deployed much sooner. Most important, from my perspective, is that it specifically directs that the Secretary evaluate:
"[T]he potential for future enhancement and deployment of the [Navy's] Standard Missile-3 Block IIA interceptor to augment United States homeland ballistic missile defense; missile defense options to defend the United States homeland against ballistic missiles that could be launched from vessels on the seas around the United States, including the Gulf of Mexico, or other ballistic missile threats that could approach the United States from the south, should such a threat arise in the future."
I know from my discussions with VADM James Syring, the Director of the Missile Defense Agency, that these options are viable, affordable and can be executed in relatively short order.  In particular, we can deploy a single radar in Maine to enable the Aegis ships normally along our east coast to shoot down Iranian ICBMs aimed at attacking the eastern U.S. An existing radar, called the TYP-2, can easily be moved into position and begin such operations for a few tens of millions of dollars.  We use this same radar to help defend our overseas troops, friends and allies—why not Americans at home?
And just as we are deploying Aegis Ashore sites in Romania (by 2015) and Poland (by 2018), we could even more quickly deploy the same defense system at military bases around the Gulf of Mexico.  The European sites are intended to defend our overseas troops, friends and allies—again why also not Americans at home?
So, things are looking up for our efforts to bear real fruit, and I hope to get needed funds to take our message to folks who live in the states around the Gulf Coasts—potential sites for Aegis Ashore defense for all of us.
And what can you do?
Join us at High Frontier in seeking to alert the public and our local and state authorities to the existential threats posed by both man-made and natural EMP events—and what can be done about these threats.
We need your help in spreading this information to the grass roots and to encourage all "powers that be" to provide for the common defense as they are sworn to do. Will you do your part?
Begin by passing this message to your friends and suggest they visit our webpage, www.highfrontier.org for more information. Also, please encourage your sphere of influence to sign up for our weekly e-newsletter!

Please click here to read Past Weekly Updates!
Please click here to read past Flash Messages!
Please help High Frontier continue this important and timely work!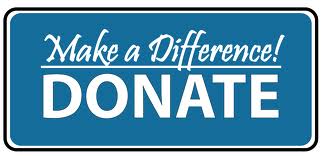 Be sure to follow us on our Social Sites!
If you found this letter via our Social Sites, and you would like to subscribe, click below!