"(i) Repeal — Title XIV of Floyd D. Spence National Defense Authorization Act for Fiscal Year 2001 (Public Law 106–398) is repealed." ~ Page 1293, Final words of Subtitle F—Other Matters
SEC. 1691. COMMISSION TO ASSESS THE THREAT TO THE UNITED STATES FROM ELECTROMAGNETIC PULSE ATTACKS AND SIMILAR EVENTS; National Defense Authorization Act per the NDAA 2018 Conference Committee
Thus concludes the uncompensated service of Commissioners who have over the past 17 years critically reviewed and reported on the vulnerabilities of the nation's critical infrastructure, particularly the electrical power grid, to electromagnetic pulse (EMP) effects, and recommended how that infrastructure might be protected against what is in fact an existential threat to all Americans.
This November 7, 2017 National Defense Authorization Act for 2018 (NDAA 2018) Conference Report will become law if passed by the full House and Senate and signed by the President. Click here for a link to the House Armed Services Committee home page announcement of the NDAA Conference Report; here of a link to the summary report (which omits any reference to this important section), here for the complete report—see pages 1288-93; and here for that particular section.
Future messages will discuss provisions of this voluminous report that I support, particularly a welcome redirection and additional funding of our ballistic missile defense (BMD) programs. I especially welcome a revived interest in space-based defenses, the most cost-effective BMD concepts from President Ronald Reagan's Strategic Defense Initiative (SDI), which were scuttled by the Clinton administration in 1993, and have since remained dormant.
But today's message briefly discusses the most unwelcome consequences of this terrible initiative from the House of Representatives, with which the Senate concurred, for the future viability of needed national efforts to protect the electric power grid from a number of threats, especially the existential EMP threat. Click here for my July 25, 2017 early criticism of the House initiative. I regret the failed efforts urging the Senate to block this ill-advised initiative.
In the first place, this ill-conceived congressional directive could not come at a worse time, given North Korea's announced interest in EMP attack as a "strategic goal;" and it already has demonstrated an inherent capability to carry out such an attack on America.  At the same time, ill-informed alleged experts are seriously understating, even dismissing, the EMP threat. More than ever, authoritative informed spokesmen are needed to keep the record straight and inform the public and our leaders about the truth of this existential threat.
For example, click here for very thorough October 12, 2017 testimony to the Oversight and Management Efficiency Subcommittee of the House Homeland Security Committee, by the EMP Commission Chairman and its Chief of Staff laying out this case in substantial detail, as well as authoritatively disputing several authors' misconceptions on the reality of the threat.  Their testimony no doubt reflects the Commission's views though its formal report is under review by the Department of Defense — which regrettably has obstructed the progress of the Commission and may continue to delay providing the public its important observations and conclusions.
Second, the federal government is disaggregated and dysfunctional in its feeble efforts to counter this existential threat.  My May 4, 2017 testimony before the Senate Energy and Natural Resources Committee laid out these concerns and argued that, therefore, local and state authorities must work to protect the American people from the "bottom up."  Former Speaker of the House Newt Gingrich also made excellent comments on needed congressional initiatives to deal with this existential threat. Click here for my testimony and click here for the entire hearing.
Third, it seems clear, at least to me, that the Department of Defense (DoD) has demonstrably been the wrong place to place the responsibility for overseeing the protection of our critical infrastructure — especially the electric power grid. 
The DoD was a logical choice to lead, because historically it first (a half century ago) understood the threat and has since conducted the programs to harden our strategic systems against it.  This understanding is still resident in the DoD, as illustrated a couple of years ago when the North American Aerospace Defense (NORAD) Commander discussed a program to harden key infrastructure in Cheyenne Mountain against EMP, costing almost a billion dollars. This important effort was to assure NORAD can provide tactical warning to the President of any ballistic missile attack. So he understood the EMP threat was real and needed to be protected against.
But as also Commander of Northern Command (NORTHCOM) — and responsible for our homeland defense, including commanding our homeland BMD systems, he acknowledged only a supporting role to the Department of Homeland Security (DHS) and the FBI when it came to protecting our critical civil infrastructure such as the electric power grid.
No one else in DoD is responsible for protecting our critical civil infrastructure either; never mind that our military, especially within the United States, is critically dependent upon the electric grid.  Click here for my April 26, 2016 discussion of this important disconnect, illustrative of the disaggregation of responsibilities among major government agencies.
To emphasize this point, note recent observations by Strategic Command (STRATCOM) Commander USAF General John E. Hyten that the EMP threat is real and should be looked at as a whole. He no doubt actively advocates testing our strategic command and control systems to assure that they can survive an EMP attack so that the President can control our strategic forces.  See below an EMP simulator test of the President's aircraft, Air Force One. Such a testing regime should be our objective for our critical civil infrastructure, including electric power grid key components.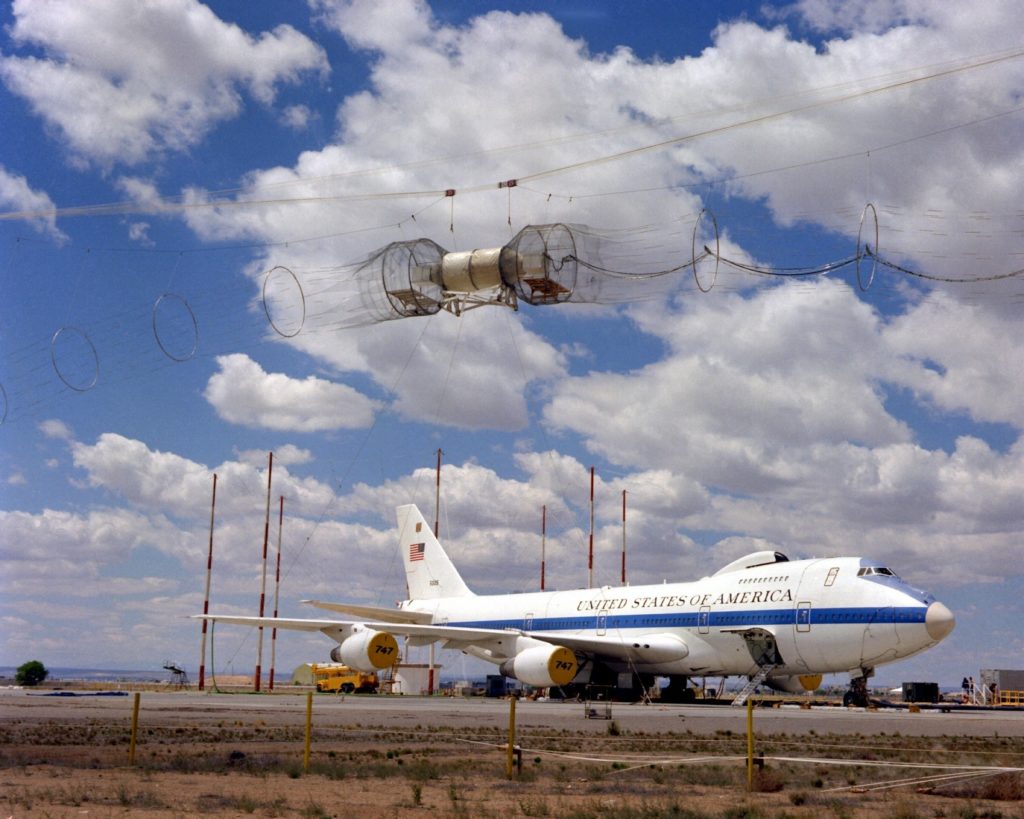 Click here for my October 10, 2017 discussion on more of General Hyten's views, including his telling observation:
"[O]ur nation as a whole has not looked at EMP, we have not looked at the critical infrastructure that could be damaged by EMP, and we need to take a step back and look at that entire threat because it is a realistic threat."
Fourth and as noted in my earlier messages, DHS historically has not even included the EMP threat within the 16 or so scenarios for which all federal, state and local government leaders are supposed to prepare. To my knowledge this shortsightedness is still the case, though the Congress passed the Critical Infrastructure Protection Act (CIPA) last year and that shortcoming is supposed to be rectified. In any case, it so far appears to me that the 16 DHS critical infrastructure sectors remain disaggregated under dysfunctional DHS management, with little if any motivation toward an integrated effort within DHS, let alone within the rest of government.
Fifth, though assuring the viability of the electric power grid logically would be assumed to be within the Department of Energy (DOE) charter, integrating the EMP threat would be a relatively new undertaking for them. Historically, when the DoD was conducting its pioneering activities beginning in the 1960s, the DOE Laboratories were much more interested in building new nuclear weapons and played at most a minor role in understanding and countering the EMP threat.  So now they and others are actively using their considerable technical skills to reinvent lessons learned by DoD a half century ago — hardly a recipe for countering the growing imminent threat.
I referred above to my May 4, 2017 testimony before the Senate Energy and Natural Resources Committee Hearing to examine the threat posed by electromagnetic pulse (EMP) and policy options to protect energy infrastructure and to improve capabilities for adequate system restoration. Among other things, I concurred with the observations of President Reagan's Director of the White House Office of Science and Technology Policy and for 17 years Chairman of the EMP Commission, Dr. William R. Graham, in his April 20, 2017 letter to Secretary Perry:
Nuclear EMP is the ultimate cyber weapon in the military doctrines and plans of Russia, China, North Korea and Iran for Combined Arms Cyber Warfare that they see as a decisive new Revolution in Military Affairs.
Protecting the grid from the worst threat — nuclear EMP attack — can also mitigate lesser threats, including from natural EMP from solar storms, non-nuclear EMP from radiofrequency weapons, cyber-attacks, physical sabotage and severe weather.
State electric grids can be "islanded" by installation of surge arrestors, blocking devices, Faraday cages, and other devices to protect individual states, even though they may be part of a larger regional electric grid, from a prolonged catastrophic blackout. For example, Texas State Senator Bob Hall has introduced legislation to harden the Texas Electric Grid.
The EMP Commission is profoundly concerned that the 2014 Obama administration intelligence community assessment of nuclear EMP is profoundly erroneous, and perhaps the worst ever produced on EMP, and that has been used to thwart efforts to protect the nation against nuclear EMP by dismissing the threat, despite overwhelming evidence to the contrary.
Commissioners also are very concerned over misleading and erroneous studies by the NERC and others that grossly underestimate the natural EMP threat from solar storms, and dangerously, have become the basis for grossly inadequate standards for EMP/GMD protection approved by the Obama administrations' FERC.
Commissioners are also concerned over misleading and erroneous studies recently completed by industry's Electric Power Research Institute (EPRI), in cooperation with Obama administration holdovers in the Department of Energy, that grossly underestimate the nuclear EMP threat.
As implied by the first of Dr. Graham's points in his letter to Secretary Perry, the EMP Commission charter also included all threats to the electric power grid. Nevertheless, Congress has apparently decided now is the time to impose a break in the service of the only competent independent voices critically reviewing the obvious discordant management of our vital critical infrastructure.
As recently concluded by Former Rep. Curt Weldon (R-PA), one of the two original main sponsors of the EMP Commission (the other was Rep. Roscoe Bartlett (R-MD)):
"Only Washington bureaucrats could be so stupid they would terminate the Commission to Assess the Threat to the United States from Electromagnetic Pulse (EMP) Attack, also known as the Congressional EMP Commission — just when North Korea threatened to attack the United States with EMP."
This brief recap suggests something should be done as quickly as possible to rectify these shortcomings and avoid the most unhelpful discontinuity of expert advice assured by the pending NDAA 2018, which calls for starting over with a clean sheet of paper and an entirely new EMP Commission. The NDAA 2018 plan thus assures a hiatus of many months before a new commission can be formed, and this is a terrible time to lose the most experienced independent voice in advising the federal government on these matters and what should be done.
Frankly, we need an office in the White House with the authority and resources to integrate the disparate efforts of the federal government, along with developing a clearly articulated plan for a future whole of government program to deal with the threats to the electric power grid. 
President Trump could establish such a response by Executive Order, which should include a continuing role for the past commissioners who wish to continue to serve, to assure continuity with the past 17-year efforts. 
Bottom Line.
When President Trump returns from his trip to Asia, he should as soon as possible issue an Executive Order establishing a White House office, reporting to him, to assure that the electric power grid is viable against the full complement of threats, and particularly the existential EMP threat. Past Commissioners should be actively involved in this initiative.
Stay tuned . . .  
What can you do?
Join us in praying for our nation, and for a rebirth of the freedom sought, achieved and passed to us by those who came before us.
Help us to spread our message to the grass roots and to encourage all "powers that be" to provide for the common defense as they are sworn to do.
Begin by passing this message to your friends and suggest they visit our webpage www.highfrontier.org, for more information. Also, please encourage your sphere of influence to sign up for our weekly e-newsletter.
Encourage them to review our past email messages, posted on www.highfrontier.org, to learn about many details related to the existential manmade and natural EMP threats and how we can protect America against them. I hope you will help us with our urgently needed efforts, which I will be discussing in future messages.
Click here to make a tax deductible gift.  If you prefer to mail a check, Please send it to 500 North Washington Street, Alexandria, VA 22314.
E-Mail Message 171114

Please click here to read Past Weekly Updates!
Please help High Frontier continue this important and timely work!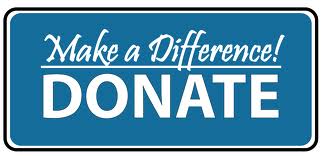 Be sure to follow us on our Social Sites!
If you found this letter via our Social Sites, and you would like to subscribe, please click below!