Amb. Henry F. Cooper, Chairman . . . Lt. Gen. Daniel Graham, Founder
High Frontier . . Building Truly Effective Defenses . . Reagan's Vision Lives!
E-Mail Message 131122
Today's Little Round Top . . .
November 22, 2013
As Americans this week recalled Abraham Lincoln's Gettysburg Address 150 years ago and we remember the Maine 20th Regiment in the battle for Little Round Top, we see an interesting parallel. Maine citizens again have the potential to lead in protecting all Americans from the existential threat posed by manmade or natural electromagnetic pulse (EMP). So may it be.        
There has been much in the news this week about President Lincoln's memorable speech at Gettysburg a century and a half ago—November 19, 1863.  It is fitting to remember those 272 words that many of us memorized in our youth—whether we were descendants of either side of that momentous three-day battle that claimed the lives of over 51,000 Americans . . . or whether our ancestors came to America later.  They capture so much of the American spirit important to all who persevere in defense of freedom, including today.   
________________________________________________________
Four score and seven years ago our fathers brought forth on this continent, a new nation, conceived in Liberty, and dedicated to the proposition that all men are created equal.
Now we are engaged in a great civil war, testing whether that nation, or any nation so conceived and so dedicated, can long endure. We are met on a great battle-field of that war. We have come to dedicate a portion of that field, as a final resting place for those who here gave their lives that that nation might live. It is altogether fitting and proper that we should do this.
But, in a larger sense, we can not dedicate—we can not consecrate—we can not hallow—this ground. The brave men, living and dead, who struggled here, have consecrated it, far above our poor power to add or detract. The world will little note, nor long remember what we say here, but it can never forget what they did here. It is for us the living, rather, to be dedicated here to the unfinished work which they who fought here have thus far so nobly advanced. It is rather for us to be here dedicated to the great task remaining before us—that from these honored dead we take increased devotion to that cause for which they gave the last full measure of devotion—that we here highly resolve that these dead shall not have died in vain—that this nation, under God, shall have a new birth of freedom—and that government of the people, by the people, for the people, shall not perish from the earth.
___________________________________________________________
As a Southern lad, I learned that these words were meant for both sides of the struggle that divided our nation—and that the timeless challenge at its end equally applies for us today, a commitment by all who have served and will serve to keep us, and Americans who come after us, free and secure.
America's success in today's most critical battles depends not only on those who wear the uniform with the best of military armaments. This was also true at Gettysburg where the battles were fought by citizen soldiers on both sides.
As my colleague, Dr. Peter Pry wrote in yesterday's Bangor Daily News, America's protection from the existential threat posed by natural and manmade electromagnetic pulse (EMP) may again depend on the citizens of Maine, not unlike at Gettysburg.  The current issue is whether the Maine Public Utilities Commission will act with dispatch on a resolution passed by the state Legislature, championed by Rep. Andrea Boland (D-Sanford) to protect Maine's electric grid from EMP. As Peter notes, the nation's future survival may depend on a positive response. And this is not an exaggeration.
Peter concludes his excellent article by quoting former CIA Director Jim Woolsey's comparison of the stakes in Maine to the Battle of Gettysburg: "Men from the 20th Maine defended the hill Little Round Top in the Battle of Gettysburg, in an action widely regarded by historians as the decisive moment that saved the Union. Now Public Utility Commissions and electricity providers are in the frontlines of the cyber battlefield, where EMP is the heavy artillery of cyber warfare, and Maine by quirk of fate or chance has again become the hinge of history."
If Maine repeats this historically significant precedent, then Andrea Boland, should be likened to that college professor turned soldier, Joshua Lawrence Chamberlain, who received the Medal of Honor for his Little Round Top actions on July 2, 1863.  Chamberlain, after the 20th Maine's ammunition was exhausted and the Regiment was about to be overwhelmed by advancing Confederates, led a downhill bayonet charge of his volunteers that some credit as turning the entire battle at Gettysburg. (Click here to see a YouTube depiction of this historic battle from the film Gettysburg.)
Of such import today are considerations in Maine, among private sector leaders, of the need to harden their electric power grid.  If they follow their state legislature's wise leadership, then other states will likely follow.  And maybe even the federal government will awaken to the EMP threat and get the Shield Act out of committee and passed by both the House and Senate.
Another "Little Round Top . . ." and with actions not just words? 
From my perspective, such success is particularly important as the P5+1 negotiations have resumed in Geneva, seeking an agreement to halt Iran's march toward nuclear weapons—likely to be an illusion unless Iranian centrifuges stop spinning now.
The so-called moderate president of Iran, Hassan Rouhani, is an illusion, too. So is the hope that Iran's supreme leader can be appeased. Even as the talks began again, Reza Kahlili reports that Ayatollah Ali Khamenei attacked Israel and the U.S., saying the Islamic regime is using those negotiations as a gimmick to get stronger.
In a speech to thousands of commanders of the Basij militia, which has been suppressing millions of Iranians seeking freedom from the mullahs' rule, he referred to the negotiations and said: "Some have translated [Iran's] 'heroic flexibility' [in] stepping back from goals and values of the Islamic regime [to achieve a nuclear settlement] and some enemies based on this have claimed retreat by the Islamic Republic," and he explained that is a "misunderstanding."
Thus, we should be prepared to deal with the prospects of nuclear armed Iranian ballistic missiles that would represent an existential threat to Israel and America—in spite of the assurances of many leaders who repeatedly have said this outcome is unacceptable. 
As I repeatedly have argued, hope for the best, prepare for the worst . . . "That this nation, under God, shall have a new birth of freedom—and that government of the people, by the people, for the people, shall not perish from the earth."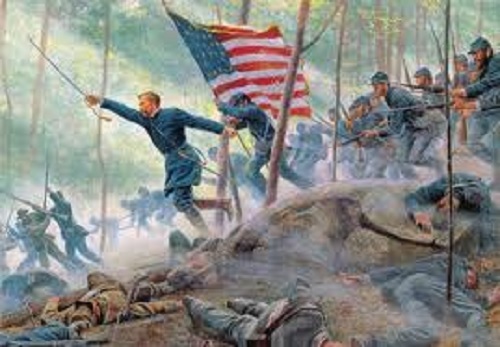 And what can you do? 
Join us at High Frontier in seeking to alert the public and our local and state authorities to the existential threats posed by both man-made and natural EMP events—and what can be done soonest about these threats. 
We need your help in spreading this information to the grass roots and to encourage all "powers that be" to provide for the common defense as they are sworn to do. Will you do your part?
Begin by passing this message to your friends and suggest they visit our webpage, www.highfrontier.org for more information. Also, please encourage your sphere of influence to sign up for our weekly e-newsletter!

Please click here to read Past Weekly Updates!
Please click here to read past Flash Messages!
Please help High Frontier continue this important and timely work!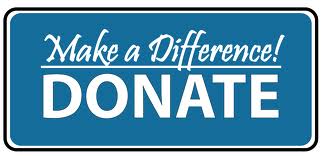 Be sure to follow us on our Social Sites!
If you found this letter via our Social Sites, and you would like to subscribe, click below!