This week, Senior U.S. Officials have stated that our recent missile defense deployments assure that we can shoot down North Korea's ballistic missiles in all contingencies, if they are launched at the U.S. homeland or our troops in the Pacific, e.g., at Guam.   But . . . What's the contingency plan for a possible attack North Korea may actually have been practicing?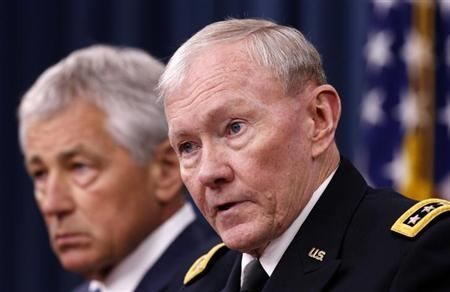 The Chairman of the Joint Chiefs of Staff, General Martin Dempsey, in his April 10 discussion of the Fiscal Year 2014 defense budget stated that he has to assume North Korea has a nuclear capable ballistic missile and asserted that the United States military is postured and prepared to handle that threat.
Although Gen. Dempsey noted that the "proximity of the North Koreans to achieving a miniaturization of their nuclear device on a ballistic missile is a classified matter," Rep. Doug Lamborn (R-CO), subsequently read during a House Armed Services Committee (HASC) hearing what he said was an unclassified section of a classified March report indicating that the Defense Intelligence Agency  "assesses with moderate confidence" that North Korea "currently has nuclear weapons" that can be delivered by ballistic missiles.  Thus, at least a portion of Dear Leader Kim Jong Un's claim seems justified.
At the same Pentagon budget briefing, Defense Secretary Chuck Hagel observed that Kim and North Korea are "unpredictable," that we must "prepare for every contingency," and that we "have every capacity to deal with any action that North Korea would take to protect this country, the interests of this country." He noted that we, our allies and the United Nations have been very clear that, with its bellicose rhetoric and actions, North Korea has been "skating very close to a dangerous line."
Secretary Hagel lamented that North Korea's actions and words have not helped defuse a combustible situation.  While expressing hope that the rhetoric could be ratcheted down, he noted that if that does not occur, "our country is fully prepared to deal with any contingency, any action that North Korea may take, or any provocation they may instigate, and we have contingencies prepared to do that."
Hopefully, Secretary Hagel is correct that we are prepared for "every contingency," including the one we described in our April 8 email report: North Korea could launch a nuclear weapon on a satellite, similar to satellites North Korea has previously launched southward over the South Pole.  After all, their previous satellites have been successfully placed in orbits that are optimum for executing an electromagnetic pulse (EMP) attack on the entire continental U.S. with a single nuclear burst..
Such a satellite would approach America from the south and its payload could be detonated 300 miles above Omaha—blanketing the entire continental United States with an EMP, the consequences of which could be, within a year, the death of a couple hundred million Americans.  We referred to this as a "back door" attack scenario, whereas our missile defense of the U.S. homeland is primarily deployed against a "front door" attack over the North Pole. 
Moreover, while there are disputes about whether North Korean ballistic missiles launched in a normal ballistic trajectory have sufficient range to reach the U.S. mainland, there can be no dispute about whether a nuclear weapon on a satellite can be detonated on-orbit above the United States—or anywhere else on the surface of the earth.
So . . . we would be interested to understand just how we are prepared to deal with this contingency, which seems entirely plausible from a technical point of view. 
What can you do?
Join us in praying for our nation, and for a rebirth of the freedom sought, achieved and passed to us by those who came before us.
Help us to spread our message to the grass roots and to encourage all "powers that be" to provide for the common defense as they are sworn to do.
Begin by passing this message to your friends and suggest they visit our webpage, www.highfrontier.org for more information. Also, please encourage your sphere of influence to sign up for our weekly e-newsletter.
I hope you will help us with our urgently needed efforts, which I will be discussing in future messages. Click here to make your tax deductible gift. If you prefer to mail a check, Please send it to 500 North Washington Street, Alexandria, VA 22314.
E-Mail Message 130411

Please click here to read Past Weekly Updates!
Please help High Frontier continue this important and timely work!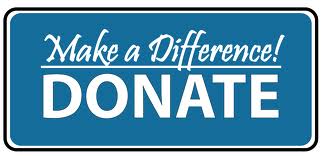 Be sure to follow us on our Social Sites!



If you found this letter via our Social Sites, and you would like to subscribe, please click below!