Our 40th President, Ronald Reagan, was born 105 years ago today.  This morning I want to take a trip down memory lane, and share some impressions I have of his effectiveness as leader of the Free World.
My first recollections of international affairs began before age 11, watching with my parents Tedd Koppel share many nights on Nightline during the Carter Administration, reports ultimately the 444 day Iranian Hostage Crisis, which came to an end the day Ronald Reagan was inaugurated.  Click here to watch day 26, which I believe you will find fascinating – and relevant 37 years later.

I am pleased that Ted Koppel today is also concerned about the viability of our electric grid for reasons I have previously shared. What I did not know during these impressionable years, ages 10 – 12, watching reports like that from Iran, is that in just a few years I would be attending an International high school near Geneva, Switzerland.  My father afforded me that privilege during two of the years he served as President Reagan's Ambassador and Chief Negotiator defending his Strategic Defense Initiative (SDI) in our talks with the Soviet Union. I learned about international affairs and President Reagan's major impact on them from my classmates from all over the world.
Ronald Reagan had a vision for America of peace through strength, and I personally know this vision was cast far and wide. At one point during my years in Geneva I shared a room with two Saudis and an Iranian.  I actually became their roommate during mid-year.  When I arrived in my new home, with my new roommates, I immediately noticed their poster on the wall of Ronald Reagan, with a missile going in one ear an out the other and the words on top "Warmonger."  I wish I could find the image to show you!  Needless to say, sharing that my father worked in the Reagan Administration wasn't the first conversation I had with my new roommates!  We ended up becoming great friends, and although we discussed all things that had to do with world affairs, we never allowed things which were happening on the world stage to interfere with our friendships.
Last weekend I attended a conference on Islam.  I shared a meal with a few friends and we discussed the issue of bringing Islamic Refugee's into the United States as a result of the Syrian Civil War and the current crisis in the Middle East.  One of those is in strong support of that effort.  At one point my response was, "When Ronald Reagan was in office, he was not afraid to call evil, evil – which at the time described the Communist empire of the U.S.S.R. "
"Reagan's willingness to do so inspired individuals like Lech Walesa, who had been an electrician in the Lenin shipyard of Poland, now Gdańsk Shipyard. Due to Walesa's trade union and human rights activities against the Communist empire he spent several periods in prisons.  Walesa later stated that as he listened to President Ronald Reagan on the radio, he was inspired to press on in his efforts for Liberty.  Walesa ultimately became President of Poland in 1990."
My point was, Ronald Reagan was a man whose words inspired the course of nations, by giving people hope to change things in their own nations.  That is the type of leader we need today, in my humble opinion.
Many young people today aren't aware how important SDI was in ending the Cold War — or the benefits we have from ballistic missile defenses now deployed all over the world. Most of them were initiated by Reagan's SDI program — actually most of them were begun by my father when he served as SDI Director for President George H.W. Bush.
What even more folks probably don't know about is the role High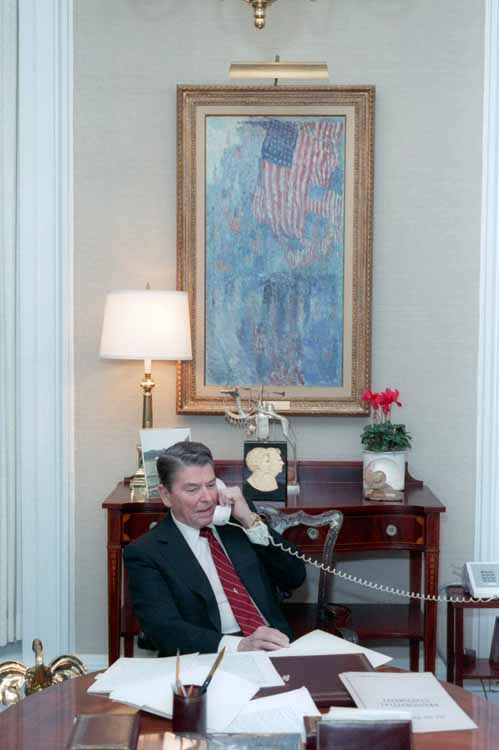 Frontier (and our founder, Lt. General Danny Graham in particular) played in supporting Reagan's vision to begin the SDI program.
Lt. General Danny Graham, our founder, was one of Ronald Reagan's military advisors when he ran for President in both 1976 and 1980.
Click here or on the nearby picture to hear President Reagan, in his own words, expressing his thanks to our founder General Graham and the High Frontier team, on High Frontier's 10th anniversary in 1991.
I am doing all I can to help rocket scientists (like my father), and the coalition of academics, scientists and business leaders who are diligently working to build even more effective defenses and especially to secure the future of our electric grid for ALL Americans.
This issue is a "non-respecter of persons" issue!  Without electricity, your color, ethnic background, religious affiliation or socio-economic status won't matter – most Americans of all demographics stand a high probability of losing their lives.  Everyone must be motivated to solve this problem on time!  That's what I love about this issue – it should unite all of us to find a solution in time!
If you have not already, I hope you will take the time to listen to my father's progress report, given just a couple of weeks ago in Myrtle Beach and included in my last message.  Yes we can solve the problem of securing our electric grid. And building effective defenses, in keeping with High Frontier's founding and Ronald Reagan's vision, is still very much a major part of our agenda.  Serious minds are at work on this issue!
After listening to President Reagan's message from a quarter century ago, I hope you will be energized about our mission, and that you will seriously consider a monthly contribution to our High Frontier efforts.  We have significant plans we want to execute in 2016; however, we need your help to make it happen.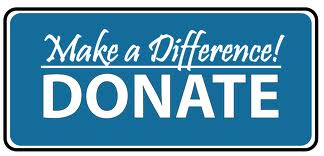 Please consider a monthly recurring contribution of $ 50, $ 25 or even $ 10.  By making a recurring contribution, you help us plan what we can accomplish in 2016.
If you cannot provide a monthly contribution, please consider a one-time gift.
In closing – There is a lot of activity taking place on the issue of securing the grid.  My father will be providing our next update at The Palmetto Panel – which is a conference dealing specifically on state issues in the state of South Carolina.  Since South Carolina receives about 60 % of its electricity from nuclear power, South Carolina is one of the key states High Frontier is focused on – and we are proud to be participating in this phenomenal conference, which will be addressing a wide range of pressing issues.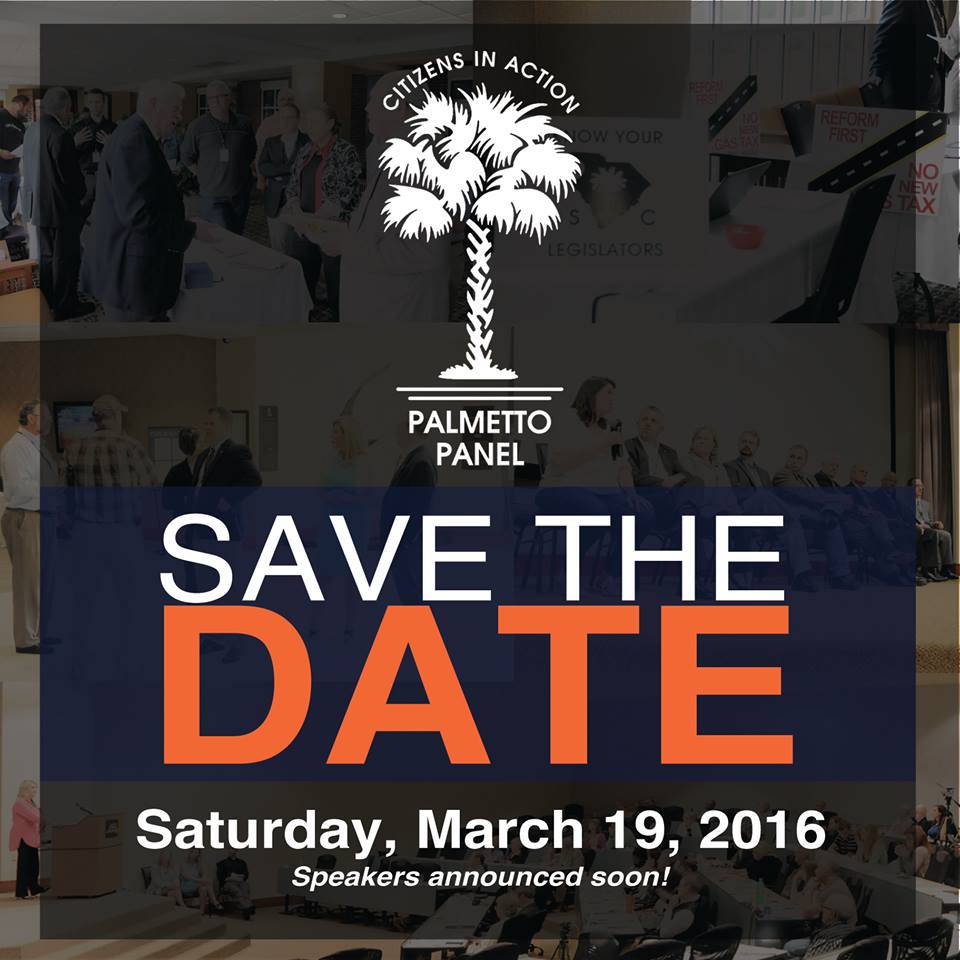 If you reside in South Carolina, I urge you to go to the website (linked) and register to attend.  Not all speakers are listed yet, more will be added.  For example, Amb. Hank Cooper and Dr. Peter Pry will be there to give the update on securing our electric grid.
If you have friends who reside in South Carolina, I would ask that you please forward this to them, and ask them to attend this important conference.  Also – we would encourage them to visit our website, and sign up for our weekly updates.
Thank you for your partnership with us in this timely and critically important mission!
Email Message 160206

Please click here to read Past Weekly Updates!
Please help High Frontier continue this important and timely work!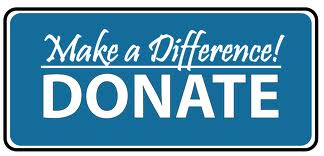 Be sure to follow us on our Social Sites!
If you found this letter via our Social Sites, and you would like to subscribe, please click below!