As I mentioned in my January 7th message, we are proud to be participating in this weekend's 5th Annual South Carolina Tea Party Coalition Convention.
Our Chairman Henry Cooper be presenting at 8:50 AM this morning.  His update will last approximately 30 minutes.  We would love for you to join us via the livestream feed on the web!
Please click here to watch our presentation at 8:50 AM this morning!
I want to again publicly thank Joe Dugan, The Executive Director of the South Carolina Tea Party Coalition Convention for his tremendous work. When focusing on the problems not being solved in Washington DC, he and his team in my opinion have done more to help educate ALL South Carolinians and citizens of the South East Region on the potential solutions on a wide range of issues than any other conference I can think of. For five years he has hosted a three-day conference on Martin Luther King Day weekend which addresses these issues.
Each year, Joe and his team have increased the segment of time allotted to National Security. This is in part because of the things taking place in our world, but it is also in part due to Joe's strategic thinking and the consensus of concern most American's have.
It has been a privilege to stand with so many great American's this weekend – and we look forward to seeing the progress made in 2016 as a result of this collaborative effort.
Again – we hope you'll tune in this morning at 8:50 AM.  Click here to do so.

Please click here to read Past Weekly Updates!
Please help High Frontier continue this important and timely work!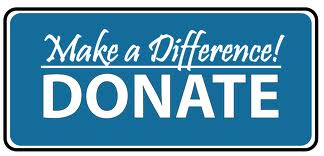 Be Sure To Follow Us On Our Social Sites!
If you found this letter via our social sites, and you would like to subscribe, please click below!