Amb. Henry F. Cooper, Chairman Lt. Gen. Daniel Graham, Founder
High Frontier . . Building Truly Effective Defenses . . . Reagan's Vision Lives!
E-Mail Message 140718
While the Storm Clouds Gather . . .
By Ambassador Henry F. Cooper
July 18, 2014
I recall many times my wife and the love of my life, Bobbye, telling me of her grandfather sitting on his front porch in Oklahoma, watching the storm clouds gather and eventually shepherding his family into the storm cellar before forming tornadoes arrived. This is not unlike how I feel today watching the international storm clouds gather. And it does not seem that we have anyone with a perspective analogous to Bobbye's grandfather to guide us to safety in the current dangerous situation.
Just consider a few aspects of this deteriorating mess.
The President went out raising campaign funds and is planning his vacation in New England, while the press sorts out and tells us what happened to the Malaysian airliner shot down with Russian missiles while it flew over Ukraine—most probably by the "rebels" supplied and supported by Russia and Vladimir Putin. More "leading from behind?
It's hard to believe that the best and brightest of the U.S. intelligence community don't know what happened—and that it most likely leads either directly or indirectly to Russia's President Vladimir Putin.
You remember Putin and that famous "reset" of our policies with the Russians at the beginning of President Obama's first term? And the President's promises to Putin's intermediate place holder as President of Russia, Dimitri Medvedev, about having more flexibility to accommodate Putin's concerns about our ballistic missile defense (BMD) programs after Obama's 2012 re-election? True to the President's promises, we have had cuts to our BMD programs—presumably Putin is happy? You think? Some reset.
You also may recall that the President reversed his "red line" threats in Syria almost immediately after making them and turned over to Putin the future of the Assad regime—and a lot of related matters in the Middle East. Assad was just re-elected for another 7-year term. Not a surprising result for this butcher of Syrians, who has long had Putin as a supporter. And Putin has been steadily filling the power vacuum created by our withdrawal from the Middle East and Southeast Asia.
President Obama's abandonment of our mission in Afghanistan was challenged yesterday by Marine General Joe Dunford, who in effect questioned the President's decision to announce the date by which U.S. troops will leave Afghanistan, telling senators during his confirmation hearing to become the Marine Commandant that the Afghan special forces would not be capable on their own by 2017 of applying adequate pressure on al-Qaeda. He said that if Afghanistan and Pakistan don't keep pressure on extremists in both countries, there is a "significant" risk that al-Qaeda could repopulate Afghanistan and resume efforts to plot attacks against the United States. He and other senior officers had hoped the call would have been based on conditions on the ground, not on a schedule.
This was a rare occasion for a serving senior officer openly to criticize the policies of any President. But it is well justified—and should be clear warning of other disasters to follow from our leaving on a schedule rather than when the job is done. For example, this same criticism could be leveled at the President's announced withdrawal schedule for Iraq. General Dunford's comments echoed the current Commandant—General James Amos, speaking at the Brookings Institute on Tuesday. He declared that the Obama administration paved the way for the emergence of the Islamic State of Iraq and Syria (ISIS) by completely withdrawing American troops in 2011.
Given the state of affairs in Syria and Iraq, is there any particular surprise that ISIS is moving relentlessly toward Islam's announced goal of forming a caliphate? So much for bin Laden being dead and al Qaeda being on the run—ISIS is so brutal that even al Qaeda allegedly wants nothing to do with them. Now that's progress, right?
The President and his foreign policy representative, Secretary of State John Kerry, are not doing so well in their other not-unrelated negotiations—say in Iran. It is extremely unlikely that some meaningful agreement leading to a removal of Iran's ability to produce nuclear weapons will be reached by this coming Sunday—as committed six months ago. More likely will be another set of high claims to disguise this utter failure to recognize and deal realistically with the world's most prominent state supporter of terrorism.
Not only is Iran behind the deaths of numerous American soldiers over that past decade, Iran is a prominent well known supporters of Hamas (and Hezbollah—among others) who are sworn enemies of the "Little Satan" Israel and the "Great Satan" America—on its way to having nuclear weapons and long-range missiles to deliver them.
As yesterday's events show, at least Israel is standing up to the challenge they are confronting from Hamas in Gaza—it is an existential threat for them. Israeli President Benjamin Netanyahu, a MIT graduate by the way, understands the threat confronting Israel and is taking well planned and executed operations to deal with it. Notably, the U.S. supported Israeli Iron Dome missile defense system is providing hope that this conflict will be more limited than the all-out war that would have been Netanyahu's only choice otherwise. This again proves Ronald Reagan was right in his Strategic Defense Initiative (SDI) thirty years ago.
I can only wish that our President and Commander-in-Chief had a clue as to how to deal with the above and other threats—like the immigration problems associated with our borders that leak like sieves, seemingly by design, illegally to bring crooks and terrorists into our country as well as the highly advertised children.
Yes, the storm clouds are growing—and I wish we had a known shelter within which to take cover.
The only reliable shelter may be that implied by quoting Irving Berlin's famous song from an era when we were watching the growing disasters in Europe leading to World War II:
While the storm clouds gather far across the sea,
Let us swear allegiance to a land that's free,
Let us all be grateful for a land so fair,
As we raise our voices in a solemn prayer . . .
God bless America,
Land that I love,
Stand beside her, and guide her
Through the night with a light from above.
From the mountains, to the prairies,
To the oceans, white with foam
God bless America, My home sweet home
God bless America, My home sweet home.
Berlin wrote this song in 1918 while serving in the Army—but put it aside until 1938 when he made it public and it became famous as we became involved in dealing with the then unfolding threats to Western Civilization—the storm clouds of that day.
Click here to hear Kate Smith's first performance of God Bless America—which became her theme song and one that I recall with great pleasure from listening with my folks to her every week on the radio during World War II.
That was a different time. And we were a different people then.
May we be so again. For the storm clouds are surely growing again.
Near Term High Frontier Plans
Given the lethargy in Washington, we will continue informing state and local authorities about the existential EMP threat and expanding our work with the National Guard to help them gain knowledge and workable plans to help harden the electric power grid and counter the EMP threat. This work will go hand in hand with the efforts to gain support from State legislators to expand on the excellent work in Maine and Virginia, who have passed legislation requiring serious studies of the EMP threat and the needed countermeasures to protect the electric power grid.
The most recent bill passed in record time without a single negative vote in Virginia can be used as a ready pattern.
We will continue working with South Carolinians to build a coalition to engage constructively with private citizens and their local and state representatives and other authorities to work with the SC National Guard in understanding and responding to this serious threat. We will expand this effort to neighboring and other states.
We are informing SC state legislators and senators about the threat and what can be done to deal with it—and hopefully they will follow Maine and Virginia in seeking to harden the electric power grid. We also expect support from Cong. Jeff Duncan (R-SC) whose district includes my SC farm—and who is a member of the Congressional EMP Caucus seeking passage of the Shield Act and the Infrastructure Protection Act, as well as other SC representatives.
We will be working with members of the EMP Coalition and others who are seeking to take our message across the country—especially with Bob Newman, a former Adjutant General of Virginia, to help us link our SC plans more broadly and especially into Virginia and the National Capital region.
What can you do?
Join us in praying for our nation, and for a rebirth of the freedom sought, achieved and passed to us by those who came before us.
Help us to spread our message to the grass roots and to encourage all "powers that be" to provide for the common defense as they are sworn to do.
Begin by passing this message to your friends and suggest they visit our webpage, www.highfrontier.org for more information. Also, please encourage your sphere of influence to sign up for our weekly e-newsletter.
And support us with your tax deductible gifts to help enable our continuing efforts.

Please click here to read Past Weekly Updates!
Please click here to read past Flash Messages!
Please help High Frontier continue this important and timely work!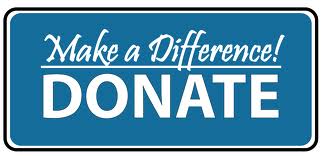 Be sure to follow us on our Social Sites!
If you found this letter via our Social Sites, and you would like to subscribe, click below!