Amb. Henry F. Cooper, Chairman  . . . Lt. Gen. Daniel Graham, Founder
High Frontier . . Building Truly Effective Defenses . . Reagan's Vision Lives!
E-Mail Message 130528
Potpourri: Countering an Existential Threat
To All We Hold Dear
By Ambassador Henry F. Cooper
May 28, 2913
Supporters have urged High Frontier to publish a summary report of its important messages during the past six months.  This message is, in effect, a first draft framework—a collection several previous messages on the existential threat of an electromagnetic pulse (EMP) attack and what we might do to counter it. We have provided a printed version to friends for whom we have no email address—hopefully, they will also join our social media family to get our more frequent emails. This version, provided to those for whom we do have email addresses is preferable to the written version because it provides links to referenced reports and papers—to support additional study. All criticisms are welcome!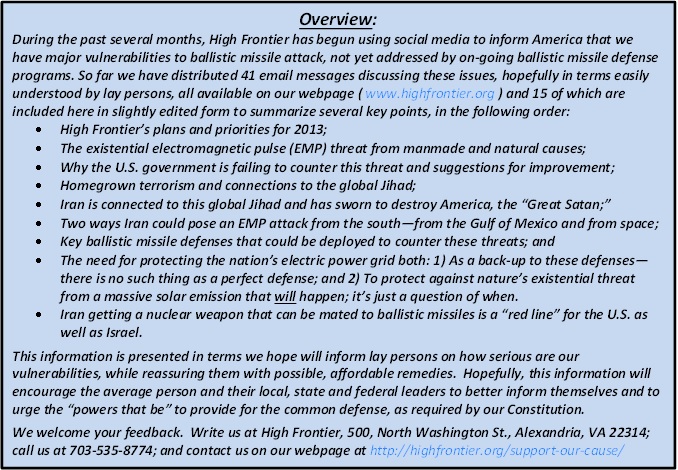 Please click here to link to our full report.
Please help High Frontier continue this important and timely work!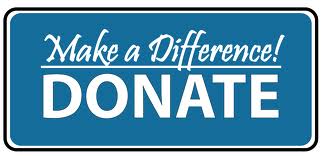 Be sure to follow us on our Social Sites!
If you found this letter via our Social Sites, and you would like to subscribe, click below!