Yesterday, the Associated Press published a prescient article, subsequently picked up in several publications in various depth and with various titles: e.g., see Navy Ships Form First Line of Missile Defense, and Navy Ships Growing in Capability Amid Missile Threats from Iran, North Korea.  This information is getting well deserved wide distribution, because of the increasingly important role being played by the Aegis cruisers and destroyers deployed around the world.  I'd like to supplement the information in these articles, just a little.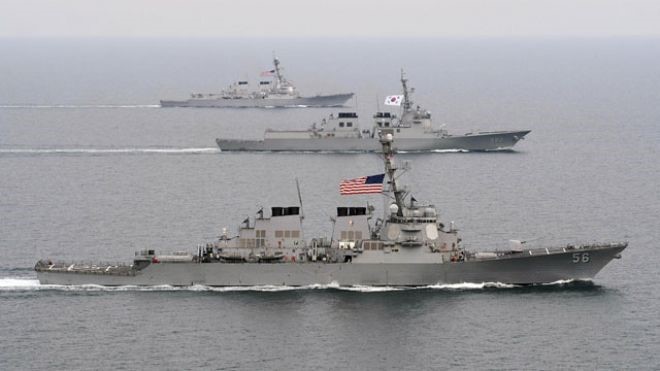 These articles note there are 28 Aegis Ballistic Missile Defense (BMD) ships now at sea, 16 in the Pacific and 12 in the Atlantic—I believe with the funded total to grow to around 35 later in this decade.  And more of the approximately 80 Aegis ships available could be given missiles defense capability for less than $50 million a ship during their normal overhaul cycle. There is no better missile defense buy for the American taxpayer—and we should improve the capabilities we have and buy more upgrades to improve our coverage around the world. Furthermore, some of the new capabilities should include an ability to shoot down nuclear armed satellites that would approach the United States from over the South Pole.
It should be understood that even the Aegis ships without onboard missile defense interceptors can still participate in an essential role in a worldwide, or global, missile defense capability that is needed to deal with all the threats that we may confront around the world. 
Each of these ships carries the Spy-1 radar which, depending on a given ship's location, can provide warning and important tracking information that can be exploited by defense interceptors however they may be based—e.g., on other ships, on land, etc. That information can be integrated with other sensor information that begins with tracking the initial launch of an attacking missile.  Needed are primarily serious operations protocols and effective crew training.
In mentioning training, I can't help but applaud the Navy's discipline in testing the Aegis missile defense system. Every system test since day one in that impressive program has been performed by the actual crews of operational Aegis Cruisers and Destroyers—usually without an advance cue to identify when an "test" attack is to be initiated.  No other missile defense system can make this claim.  And it no doubt contributes to a testing track record that no other missile defense system can match—26 successful intercepts out of 32 attempts, including shooting down a dying satellite in 2008 to assure the toxic fuel carried by that satellite fell over the ocean rather than being distributed over populated areas.
And not only is this system capable at sea. Its components are destined to be deployed as an "Aegis Ashore" system in Romania (2015) and (2018) to protect our NATO allies from Iranian ballistic missiles.  As we have argued in previous High Frontier messages, this Aegis Ashore system could be deployed (in an area about the size of a football field) at military bases around the Gulf of Mexico—to protect the U.S. from attacking missiles that might be launched from vessels in the Gulf to attack the U.S.—particularly in detonating a nuclear weapon at 200-300 miles over the central U.S. and creating an electromagnetic pulse (EMP) that could kill several hundred million Americans within the following year.
___________________________________________________________________________________
Aegis Ashore
See the Aegis Ashore Fact Sheet (PDF*)
Aegis Ashore is the land-based component of the Aegis Ballistic Missile Defense (BMD) System. Aegis Ashore leverages the present and future Aegis BMD capabilities to adapt to the evolving ballistic missile security environment. Aegis BMD and Standard Missile-3 (SM-3) upgrades are being phased into deployed Aegis BMD ships and land-based facilities during this decade. Each Aegis BMD upgrade provides capability for countering ballistic missile threats. The land-based system is designed to be removable to support worldwide deployment. In addition to Aegis BMD at sea, Aegis Ashore is part of the administrations approved Phased Adaptive Approach (PAA), Phases II, and III.
___________________________________________________________________________________
Finally, I would argue that it is none too soon to move rapidly to take full advantage of these capabilities of the Aegis system.  Iran is feeling its oats, as their election approaches and there are no signs of things improving.  The mullahs are in charge—so the election next month will not move anything of note to lessen the well-known priority to kill Israelis (the Little Satan) and Americans (the Great Satan).  Don't expect any improvement to come with their recent ascension to the Chair of the UN Committee on Disarmament—U.N. Watch Executive Director Hillel Neuer said "making Iran the head of world disarmament is like putting Jack the Ripper in charge of a women's shelter."
The UN's International Atomic Energy Agency (IAEA) recently reported that it cannot "conduct effective verification." Surprise! The IAEA already reported in November 2011 "that Iran has carried out activities that are relevant to the development of a nuclear explosive device." Now the Agency says it "has obtained more information which further corroborates the analysis." Expecting a happy outcome from all this is like anticipating the arrival of the tooth fairy.
And the "Red Line" for us—and for Israel—is if/when Iran gets a nuclear weapon and can mate it with a long range ballistic missile.
The "powers that be" should be providing the resources to the Navy to make Aegis BMD all is can be—and as soon as possible!
What can you do?
We can use your help in spreading the word to the grass roots and local authorities so that they will understand the existential EMP threat and press the powers that be to provide for the common defense as they in turn are sworn to do. Will you do your part?
Begin by passing this message to your friends and suggest they visit our webpage, www.highfrontier.org for more information. Also, please encourage your sphere of influence to sign up for our weekly e-newsletter!
Flash Message 130531
Please click here to read Past Weekly Updates!
Please help High Frontier continue this important and timely work!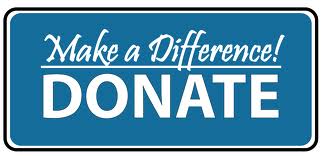 Be sure to follow us on our Social Sites!
If you found this letter via our Social Sites, and you would
like to subscribe, click below!