Amb. Henry F. Cooper, Chairman . . . Lt. Gen. Daniel Graham, Founder
High Frontier . . Building Truly Effective Defenses . . Reagan's Vision Lives
E-Mail Message 140127
Three Cheers for Judge Jeanine!
By Ambassador Henry F. Cooper
January 27, 2014
Last Saturday evening on Fox News, Judge Jeanine Pirro summarized my concerns perfectly in her five minute monologue on the existential electromagnetic pulse (EMP) threat and the incredibly "reckless and irresponsible" Washington establishment which has for years known about this problem and taken no effective measures to deal with it.  (Click here to watch her important presentation.) As argued in my last message at the South Carolina Tea Party Convention in Myrtle Beach, I believe that private citizens must get involved, educate themselves and work with their local, state and federal authorities to counter this existential threat to all Americans—and the National Guard can play an important role. 
Key Video Messages:
I will keep this message short and sweet, because I want you to take five minutes to hear from Judge Jeanine Pirro and get her message around.


You can get my views from our webpage www.highfrontier.org and especially from our last email message which complements Judge Jeanine's. 
Notably my last message also included an important complementary two-and-a-half minute Fox News report by Bret Baier on the EMP threat which is also worth your time to hear again. Included was a Defense Department spokesman's  absurd charge that anyone pressing this threat was "outrageous and irresponsible,"— illustrating the problem we face in Washington. 
I repeat my reaction to this absurd reaction below, which includes a link to an excellent discussion by Former CIA Director Jim Woolsey of the historical background that has left Washington in this dysfunctional state.
 "Reckless and Irresponsible????"
The Department of Defense's incredible response to Fox News' inquiries regarding the threat was: "The Department is unaware of any increase in the threat of a deliberate destructive use of an EMP device. Further, any reporting to the contrary by those without access to current threat assessments is both reckless and irresponsible."
I would refer the reader—and whoever was this at least ignorant DoD spokesman—to the EMP Commission's 2004 and 2008 reports on these matters. This congressionally mandated commission, made up of national experts on this subject, would certainly disagree with the DoD's misinformed spokesperson.  Calling those warning the American people about this existential threat "reckless and irresponsible" is a clear example of an absurd charge that should be applied to those making such a charge themselves.
Indeed, the DoD has no excuse whatsoever for ignoring or misleading others about this threat—which the DoD has understood and responded to since the early 1960s—justifiably then as a highly classified matter.  But the EMP Commission went to great efforts to get much of that information into the open literature in its 2008 report—so there is no excuse for such ignorance and ambivalence.
Indeed, as one who oversaw many of these important programs and designing systems to defend against it, I say that those suggesting there is nothing to worry about are "reckless and irresponsible" beyond measure!
Even the dumbest among us can see the clear implications of EMP Commissioners' statements that first pointed out that Iran in the late 1990s conducted tests from vessels in the Caspian Sea that indicated an interest in detonating a payload at an altitude that could optimize EMP effects.  Then, here's a quote from former Secretary of Defense Don Rumsfeld:
­­­­­­­­­­­­­­­­­­___________________________________________________________________________
"Countries have placed ballistic missiles in ships – dime a dozen – all over the world.  At any given time, there's any number off our coasts – coming, going.  On transporter-erector-launchers, they simply erect it, fire off a ballistic missile, put it down, cover it up.  Their radar signature's not any different than 50 others in close proximity"
Defense Secretary Don Rumsfeld
Pentagon Press Briefing
September 16, 2002
__________________________________________________________________________
And I could go on, for example by quoting Jim Woolsey, a colleague and friend who was Bill Clinton's CIA Director, served on the Strategic Posture Commission (co-chaired by two former Defense Secretaries–Bill Perry and James Schlesinger) that recommended "EMP vulnerabilities should be reduced as the United States modernizes its electric power grid" and has spoken often about this important problem.
I urge you to watch Jim's presentation on the nature of this important problem in our August 2 email report—and perhaps the entire conference, at which I also spoke. 
Importantly, he gave a very impressive account of the political and societal problems of hardening the electric power grid—including the reluctance of the electric power companies in hardening the grid—also reckless and irresponsible behavior. And this is related to the Congressional reluctance to take the initiatives to require that the grid be hardened—also reckless and irresponsible for those who are sworn to "provide for the national defense."
In particular, without calling them out in particular, Jim explains why the House Energy and Commerce Committee blocked the Shield Act to direct that these matters be addressed in that past Congress—and why that is still the case in this Congress. I have discussed this issue in more detail in previous email messages.
Last Monday in Myrtle Beach, I was very pleased to meet a lady from Michigan who knows Congressman Fred Upton, who chairs this important committee. She was notably outraged that he was blocking congressional action that has overwhelming bipartisan support and promised to take this issue home and engage with Chairman Upton and his constituents to encourage him overcome his reluctance.  
Notably, Judge Jeanine also noted Chairman Upton's lack of responsiveness as well. Maybe he will begin to "see the light" when "he feels the heat."
In any case, "Three Cheers to Judge Jeanine"—and I look forward to more from Fox News!   Stand by. 
Near Term Plans.
I will be working with South Carolina folks to build a coalition to engage constructively with those in the Guard who will be planning above mentioned National Guard exercises.  I was pleased to meet several folks in key positions around South Carolina who committed to work with me on that important effort—including in seeking entre with the electric power companies that so far have been resisting efforts to harden the electric power grid. 
I also expect to inform state legislators and senators about the threat and what can be done to deal with it—and hopefully they will follow Maine in seeking to harden the electric power grid.  I also expect support from Cong. Jeff Duncan (R-SC) whose district includes Anderson and my SC farm—and who is a member of the Congressional EMP Caucus seeking passage of the Shield Act and the Infrastructure Protection Act, as well as other SC representatives.
I will be working with members of the EMP Coalition and others who are seeking to take our message across the country—especially with Bob Newman, a former Adjutant General of Virginia to help us link our SC plans more broadly and especially into the National Capital region.
What can you do?
Join us in praying for our nation, and for a rebirth of the freedom sought, achieved and passed to us by those who came before us.
Get involved— in particular, let you electric power company know of your concern and urge them to harden the electric power grid.
Help us to spread our message to the grass roots and to encourage all "powers that be" to provide for the common defense as they are sworn to do.
Please begin by passing this message to your friends and suggest they visit our webpage, www.highfrontier.org for more information. Also, please encourage your sphere of influence to sign up for our weekly e-newsletter!

Please click here to read Past Weekly Updates!
Please click here to read past Flash Messages!
Please help High Frontier continue this important and timely work!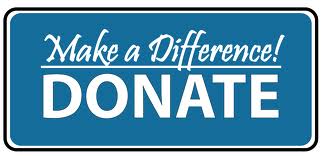 Be sure to follow us on our Social Sites!
If you found this letter via our Social Sites, and you would like to subscribe, please click below!