Amb. Henry F. Cooper, Chairman Lt. Gen. Daniel Graham, Founder
High Frontier . . Building Truly Effective Defenses . . . Reagan's Vision Lives!
E-Mail Message 140704
Richard Scaife R.I.P
By Ambassador Henry F. Cooper
July 4, 2014
High Frontier is saddened to hear of the death of Richard Scaife on this day as we celebrate out Independence. We are especially indebted to him for his many years of support, from our earliest days when The Heritage Foundation provided a home for Retired Army Lt. General Daniel O. Graham to prepare his original High Frontier report advocating a prominent role for strategic defenses as an alternative to the Cold War's doctrine of Mutual Assured Destruction. That High Frontier effort and Gen. Graham's grass roots advocacy led to President Ronald Reagan's Strategic Defense Initiative (SDI) which many believe was instrumental in bringing an end to the Cold War.
Mr. Scaife was a true and generous patriot and a bastion of civil society. One of the Nation's leading philanthropists, he was happy to advance causes that he knew to be important, political or not. His used his ownership and guidance of the Pittsburgh Tribune-Review, as well as his local radio stations, to expose the biases of the liberal mainstream media. He was instrumental in underwriting a number of organizations to present an alternative to the liberal dominated political policy elite. Now mature organizations like The Heritage Foundation have brought balance to the Washington insider's debate, and owe no small measure of their success to him, his vision and convictions which he backed up with generous contributions from his personal fortune.
And there are a host of other smaller "think tanks" still devoted to providing alternatives to the "school solution" in a variety of subjects that owe much to his generosity.  High Frontier is one of them.  And we shall continue the fight for truly effective defenses for the American people that he strongly supported.
Somehow it is fitting that he breathed his last breath on the day that we celebrate our founding. 
May God rest his soul.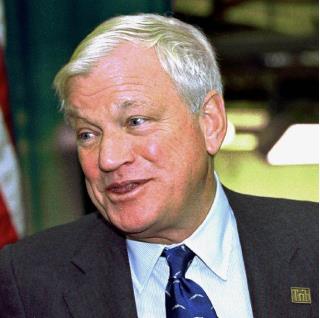 What can you do?
Get involved— Help us to spread our message to the grass roots and to encourage all "powers that be" to provide for the common defense as they are sworn to do.
Begin by passing this message to your friends and suggest they visit our webpage, www.highfrontier.org for more information. Also, please encourage your sphere of influence to sign up for our weekly e-newsletter!